So I put this on last night, then this morning I set up my new tv. Screws+perfectly painted nails=chipping. It's not bad, but it's not as flawless as it could be. And between the time I painted my nails and taking a picture of it, I swapped this polish with my best friend for a similar, but more shimmery and redder polish. So... Pretend I'm holding a bottle? Hahaha.
As usual, click pictures to see in hi-res.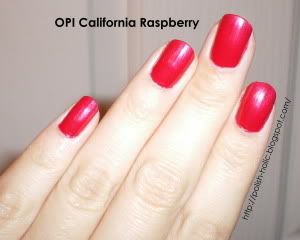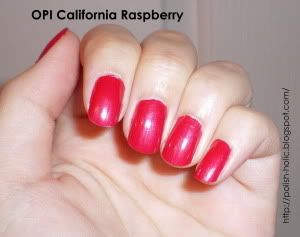 This is a very interesting polish. It's a blue based pink/red. In lower lights, this looks dark pink, but in brighter lights, it looks red. It kinda looks really crappy on me because I've got so much yellow in my skin so I swapped it away.
This is the usual two coats but it was opaque in one. Very rich colours, went on very smooth. But I didn't bother with cleanup as I didn't really like the colour. I wish it stayed that gorgeous red when I bought it at the salon. Oh well.