This is rich light brown with gold shimmer. It's shimmery almost to the point of a frost.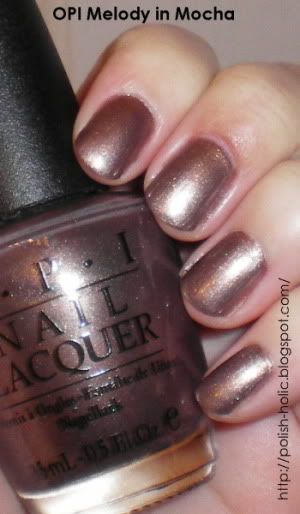 This is the old formula. But still required three coats to get it where this picture is. I really love this colour just because it's so warm. It really does make me think of a mocha with lots of cream in it. And the shimmer adds great dimension.
Edit: Nevermind, it's glitter. Man, I really suck at telling the difference.