Hello my darlings! I think I'm back. I consider this my comeback. Lol. I've just written my last midterm for the semester. I feel healthy. I'm less stressed. It are fantastico.
And
new month, new banner. Thanks to StBF for the banner again. I'm kicking myself for not asking her to make me a green one to use for March.
Alright! This is Golden Dragon. Oh you are so perdyful. When I put this on, there was something about it that I just couldn't put my finger on and then I figured it out. The polish isn't green, it's blue. But it's so packed with gold shimmer that it looks green. You can totally see the blueness on pinky finger. Soooo amazing.
Two coats and topcoat. I think this could have used one more coat. But that could just be because this is up close and you can see every imperfection. I actually messed up ring finger. I totally scraped it against my desk after putting on top coat. Whoops, but it looks ok. The application is great. Loooooove this polish.
Anyhow, I actually think this is the best picture I've ever taken. I don't know why this turned out so well. Maybe it's the angle, but I think it looks fantastic. What do you guys think? Do you prefer this or the old pose? I probably won't continue this pose just because it's really awkward to hold and it's really really awkward to crop and watermark. But let me know what you think. And I probably won't be doing very many natural light pics anymore. I found it just really blued-out the polish. So unless it really captures the colour, I'm just cutting it out.
And one more new thing I'm starting. I got this idea from a friend. Thanks, Pants. She knows who she is. Anyway, starting today, I'm going to try and include a question at the end of each post that I'll answer and that I hope you guys will also answer. I sorta think this blog has no personality. So I'm hoping this way, you guys will get to know me better, and I'll get to know all of you better. And if you guys have questions to ask, definitely send them to me!
Question of the post:
Let's start easy. What is your favourite colour? Not just for nail polish, in general.
Mine is green. My car is actually what started me on my green love. It is a forest green Mitsubishi Outlander. It was my dad's, now it's mine. I think it might also be why I'm drawn more to forest, hunter, deep, mossy greens rather than light mint ones.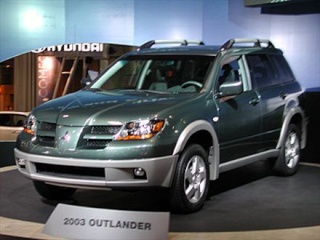 So what about you guys?
Edit: This is a LONG post. Thanks to anyone who managed to get through all of it. Hehehe.