This is
DistantDreamer
's pick.
So for those who might not be aware, Joe Fresh is a Canadian brand sold at the Loblaws chain of grocery stores. Joe Fresh is the "house designer" you could say. I actually really like their clothes. So I was pretty stoked when I found out they had nail polish. Anyway, it's $4 a 6 ml bottle or 3 for $10.
Peacock is a tealy-blue/purple duochrome shimmer. Can't really see the purple in these pics though. It's a pretty sweet colour. I spent a lot of time looking at my hands. My gap is way too big in this mani, but oh well.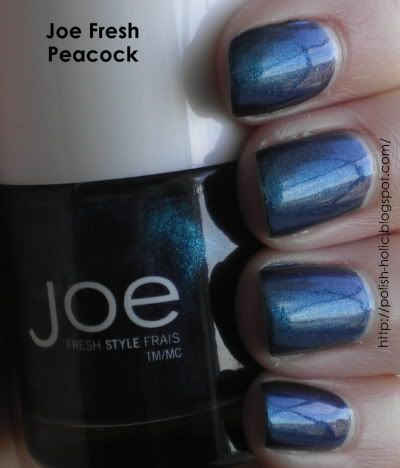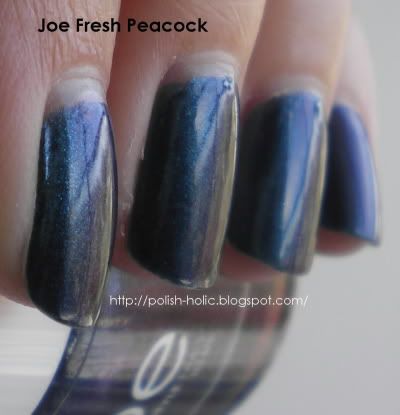 Two coats. Goes on smooth. Short stem though. But it's got a nice flat brush. I was super harsh on it so it chipped after two days. So I would assume it'd have lasted longer had I been nice to it.
And now for Chibi Hulk!