So yesterday I did ten manictures for charity. It was at my church's women's retreat. I offered to do manicures and the ladies would then in turn donate some money to the Canadian Red Cross if they chose. I ended up making about $40 for CRC. Pretty awesome.
Anyhow,
origami
's second pick.
Blue India is a super rich dusty deep blue. I know you guys have probably seen this everywhere, so I'll try not to dwell on it. Anyway, this pic was taken in low light. It was snowing when I had this mani on, way back in May, so the pic is a bit crummy.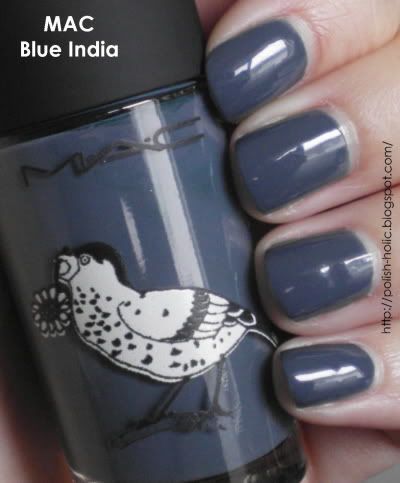 Two coats. Application was great. Good pigmentation and went on smoothly. I also found it dried really fast. That's something I generally wouldn't notice, but I accidentally bumped my nails soon after my second coat and no mark. So pretty sweet.
Now the last chibi figurine I have. Chibi Spiderman. Ridiculously cute, no? *Hugs him* I think my faves are a tie between Spiderman and Hulk.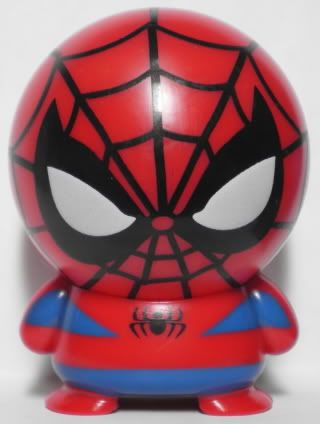 Now for some
blog news
! For the past three months I haven't picked my polish at all. And frankly, at this point, I don't think I'm capable of picking my own polish anymore. So I've made pick my polish a permanent part of this blog. You can check that out along the top where my pages are or click
here
. Seriously, have a look and make a request. I'd really appreciate it.