Omg, I'm so tired. *Yawns*
Here's
fishgirl182
's pick.
Dead Calm is that perfect dark blue creme. Seriously. So freaking awesome. I loved the way this looked. Btw, my fingers are shiny because I've got some Mango Mend on them. I also went and got a container of Lemony Flutter. Now I get what people are constantly raving about. That stuff is goooood. But I don't particularly like the way it smells.
Anyhow
, yes, see picture.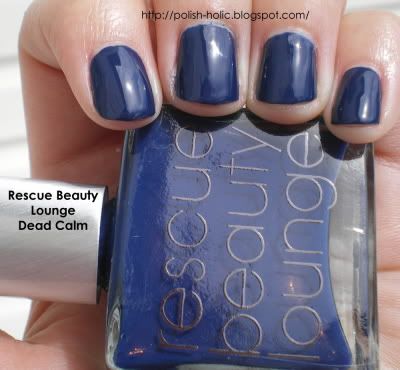 This is good at one coat but I'm wearing two coats because I wasn't careful. So pigmented. Totally ended up with smurf fingers when I took it off. But absolutely worth it. So amazing.
Edit: And while you're here, please have a looksee at the pic of the moment. Really love that painting.
Edit 6/13/2010: Oh what the heck, here it is.

Kicking Horse Pass
by George Horne Russell. 1900, oil on canvas. Probably one of my favourite paintings. It's too bad I couldn't capure all the shades of blue with my scanner. It's just stunning.