Heather
's pick. 12th pick for
Round 2 of Pick My Polish
.
Lulu is a sheer milky peach pink. I love colours like this. I actually really like the way it looked at two coats. It's just a really clean look. Super pretty colour. I originally didn't think I'd like it because it's a slightly warm colour. It toes the border between cool and warm. And depending on the light, it'll change. I thought it just wouldn't work for me at all. But in most lights it looked great.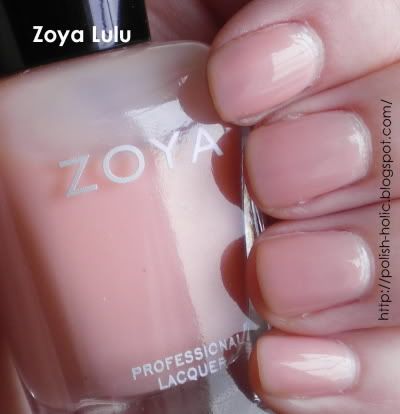 Three coats with topcoat. At this point you can still see VNL. And there's some streaking, but that didn't even happen until the third coat. Overall I say those ladies out there who like the sheer pretty look should totally grab this polish.
Now a wee bit o' blog business. I've decided to get rid of the pic of the moment feature. I'm just going to slap the awesome pics I want to share with you guys at the end of each post. This way it doesn't disappear when I change it.
And the pic of the moment is Chibi Wolverine. I've been collecting these little Chibi Marvel characters for the past little bit. I only have three of the six. There's Thor, the Hulk, Spider Man, Captain America, Wolverine and Iron Man. You'll probably be seeing these little guys from me in the next little while.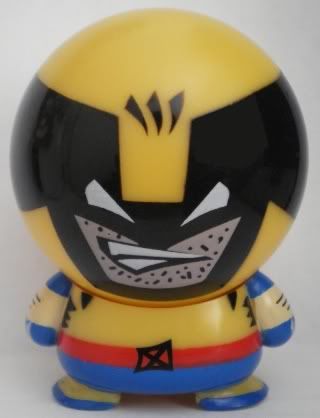 He's super fierce all contained an absolutely adorable little package.