Here be
polishsis
' pick. *Yawns* *Curls up* *Snooze* I really don't know why I've been so tired. But yes, on with the polish.
Tangy is a lime green shimmer. And I've only gotten a pic of three fingers because I ruined my index doing this swatch.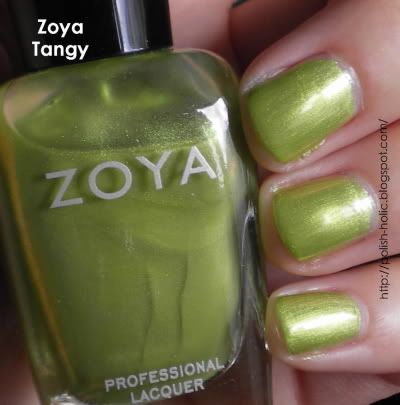 This is two coats, no TC. Probably could have used a third coat. I had no application problems. And it looks streakier than it is in real life.
Now here's a random pic for you. So for those following what I've been up to, you all know I work at the Military Museums. Today we're doing a big thing for a grand re-opening anniversary. There are going to be tours of the storage, where I work. So they pulled out a WWII motorcycle to show around. I actually really hope I'm allowed to show this to people. But here's a pic of it. I sorta think it's awesome.