StBFF
's pick.
Metal Garnet is a slightly brown deep burgundy red with gold shimmer. I think it's also got a dark berry red thing going on too. Freaking awesome. I can't believe it took me this long to try it.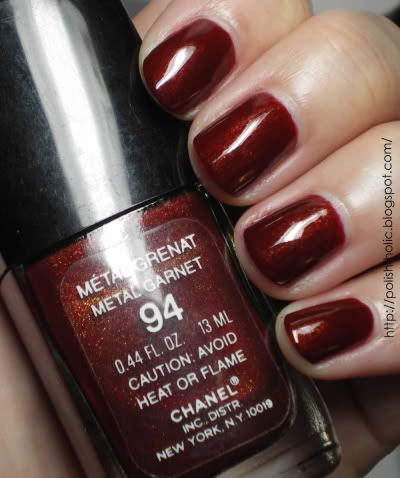 Three coats with topcoat. There's a chance this may have been a two coater, but I have no idea because the brush is freaking anorexic and barely picks up any polish so it went on streaky. By the third coat I didn't even bother to unload. Just slapped on one thick coat. I don't think I'll bother to unload at all next time. But I didn't have any issues with the formula.
Pic of the moment:
So I've been crazy into origami lately. Do you know what this means? Yes, it means I will be bombarding the lot of you with origami pictures. First up is my little pink origami lotus flower. I think this was 4 pieces of paper.