Another pick by
Stephanie
. I'd also like to take the time to direct your attention to the poll to your right. It's pretty straight forward. Check out bottle pics of the polish at
Joe.ca
and vote for as many as you like.
Nude is a rose tinted nude creme. It's a darker and pinker version of $OPI Nonfat Soy Half Caff.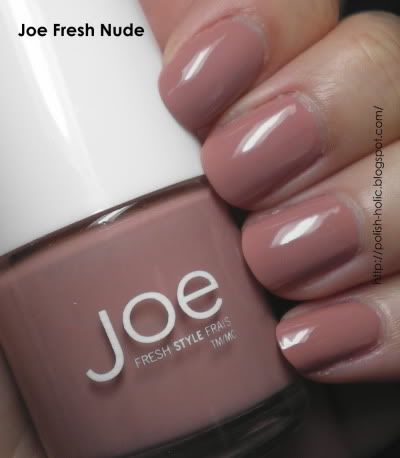 Two coats with topcoat. This is a borderline two coater, probably closer to a three coater. The formula is good though.
Pic of the moment:
So last Friday night I stole the PPCLI's plush dalmatian. At the Military Museums, where I work, there are four regimental galleries, one Alberta gallery, one Air Force gallery and one Naval gallery. Each gallery has their own storage. I work in the Alberta gallery's storage. Next to us is the Princess Patricia's Canadian Light Infantry (PPCLI) Regiment's storage. They left it unlocked Friday night. So I ran in, grabbed their dog and ran like mad to my car. Bwahahaha. Here is a picture of puppy. Cute no?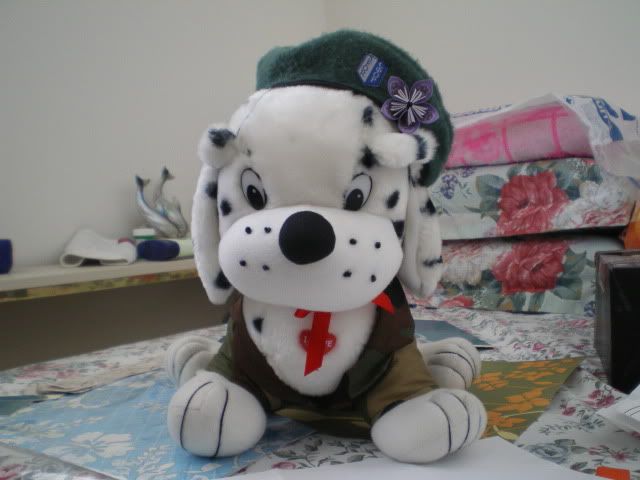 I pinned the little flower to his hat and planned to return him like that yesterday morning. But they didn't even notice him missing so puppy sits in our storage right now, where I give him lots of love. I also wrote a little story that I printed out and just stuck under their door when no one was there. It's called
PPCLI Puppy's Grand Weekend Adventure
. It's got pics of all the things he was up to during the weekend as well as captions. If anyone's interested in seeing it, feel free to email me at perrypiepolish at yahoo dot ca.