StBFF
's pick.
Originality is a metallic bronze polish with bronze flakies. I really don't know why I keep buying bronze polish. It never works for me, but I'm so drawn to it.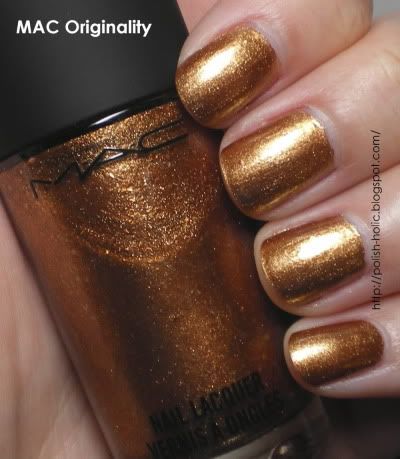 Two coats with top coat. Probably could have used three coats because I can kinda see bald spots in the sunlight. This has surprisingly few streaks though.
Pic of the moment:
More origami! This was an epic project. 60 pieces of paper, one week. Each petal is folded separately and then glued together. When you eventually have 12 flowers, you glue them all together to make a flower ball. StBFF is actually the crafty one between the two of us and she taught me how to make this.
First up is an individual flower.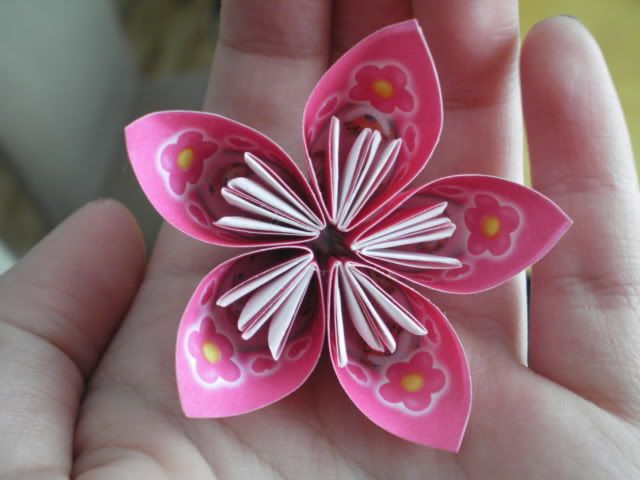 And here's the finished ball.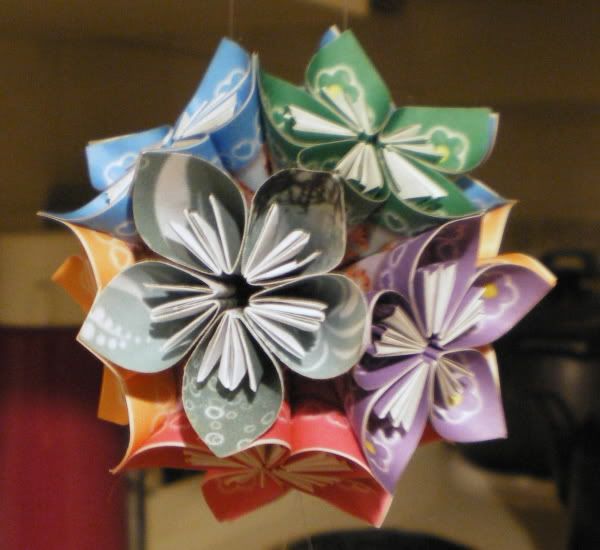 For anyone who's interested in making this, you can see how
here
.