This is the beginning of a few really old NOTDs. For whatever reason I just never got around to posting these so you're gonna get them in the next week or so.
Hollywood Blonde was an NOTD from way back in February. I don't know why it took me so long to post, I really love this colour. No wait, it's because the pictures just don't do it any justice. It's a sheer nude microglitter. There are very few polishes in my stash that I wear more than once. The OPI sheer microglitters are part of those select few. I just love them. So perdy. And as all the others, this sparkles green and pink in artificial light.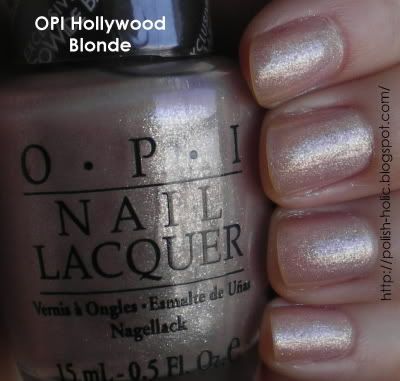 Three coats. Great application. Pic taken in direct sunlight and then one in low light. Neither pic is particularly good though.
Pic of the Moment:
And another re-do. I had posted this earlier in my sidebar. Avocado rice.
1) Cut up and avocado and dump it onto some white rice.
2) Pour some soy sauce onto it.
3) Pour some sushi vinegar (also called sushi seasoning sometimes) onto it.
4) Stir.
Voila, you have an avocado roll in a bowl.
StBFF also took these pics. I think she was studying for finals.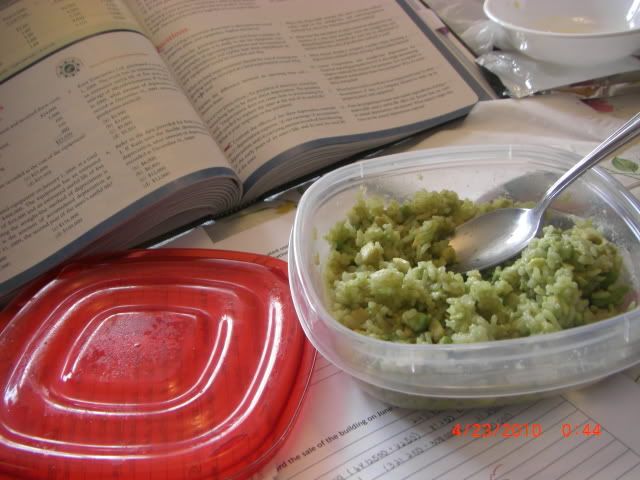 And here's the close up. As StBFF said, "it was the star of the photoshoot."