Your Royal Shyness was a mani from way back in February. It's a very light pink shimmer that almost looks white when it's on. And like when my blog was back in the dark ages (five months ago) there is both a direct sunlight and lower natural light picture.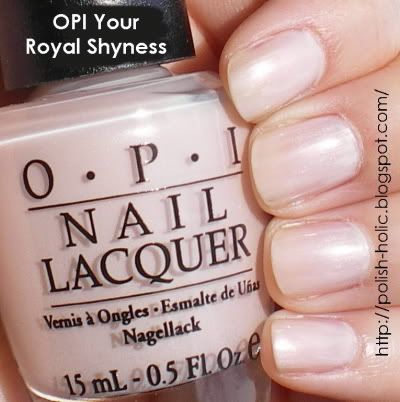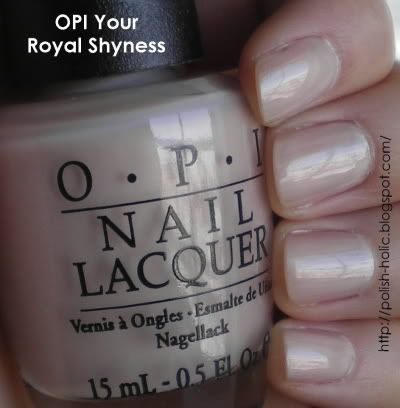 It's actually been so long that I have no idea how many coats this was. I'm going to say it's probably two because it looks streaky and splotchy. Would probably require a third coat.
Pics of the moment:
My exhibit actually turned out much better than I expected. It looks better than I could have ever imagined. The themes just fit in perfectly. And overall it just totally exceeded all my expectations. I'm very proud. Lol. So of course I have pictures.
The overall theme was ordnance.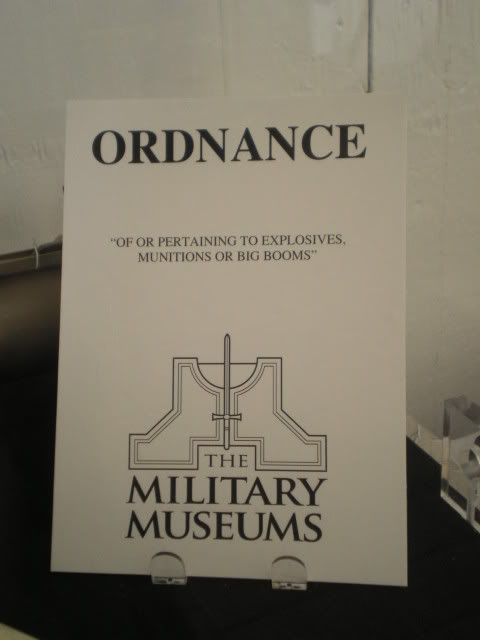 With the sub-themes being things that get shot from guns, things that explode, and the insignia that represent the men and women who deal with ordnance.
The themes represented here are things that get shot out of guns and the insignia that represents branches of the Canadian military that deals with ordnance. So in the back is a plaque with a barrel of a C7 that was cut in half to show the passage of a bullet. To the left is a disintegrating link belt with rounds. Used for a 50 caliber machine gun, circa second world war, if I can remember correctly. In the back right is just a bunch of rounds in stripper clips. Front right are cap badges. I chose second world war and modern badge caps. To show how it's changed. I also wanted to show which corps dealt with ordnance.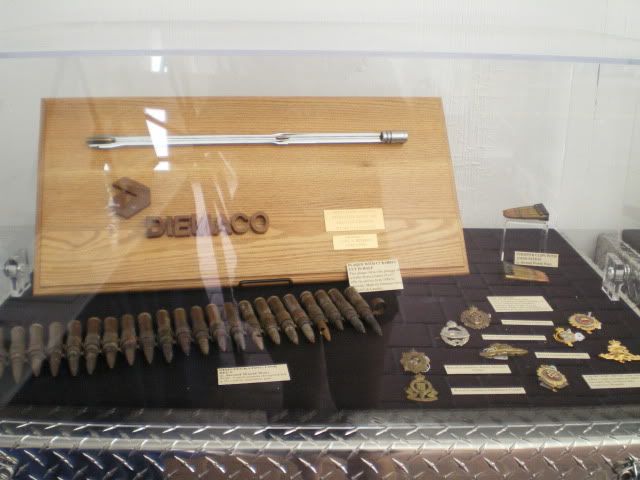 The theme here is things that explode. In the back there is a rocket launcher. That isn't
exactly
ordnance, but it's related. And frankly, it's in there because it's damn cool. To the left are a couple first world war grenades. I pitched one up to show its innards, but you can't see that very well. Up front are two booby traps. One from the 50s (left), one from the 80s (right - includes instructions). I wanted to show how 30 years made a difference in complexity. It's actually wicked cool. It was set up so it could be triggered by pressure, tension, and even cutting the trigger line. To the right of that is my 81mm mortar bomb. And it just worked out brilliantly that the Princess Patricia's Canadian Light Infantry regiment brought the 81mm mortar, that you would shoot that out of, for their display. So it all fit together great.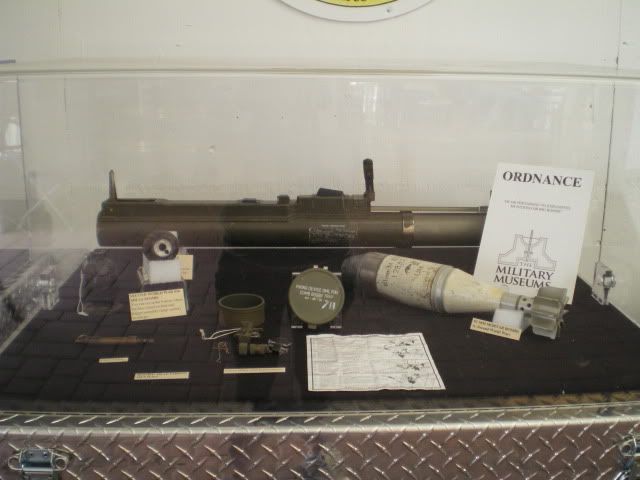 Here's a picture of the mortar.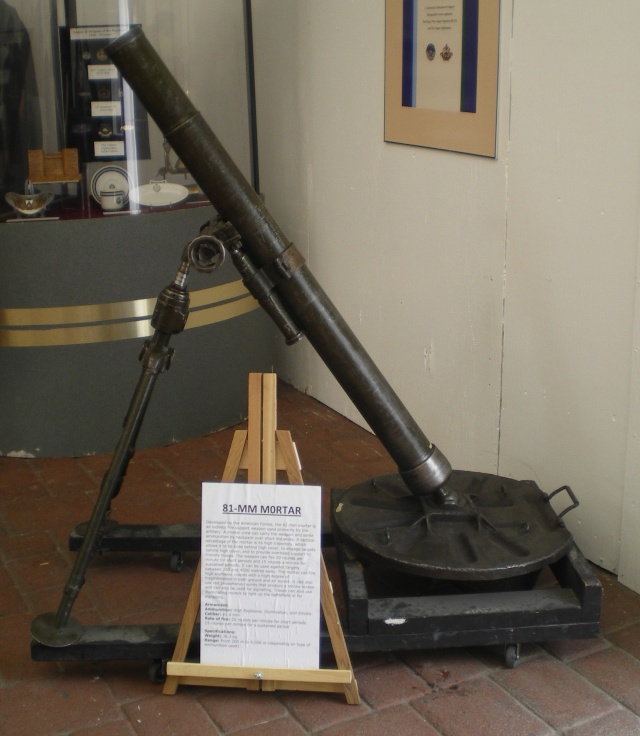 And here's the corner of my display with the tank rounds. The guys on the right are 17 pounders. I also included transit cases in the display to the left. Although the transit cases are for 20 pounders. Circa Second World War.
Some closeups: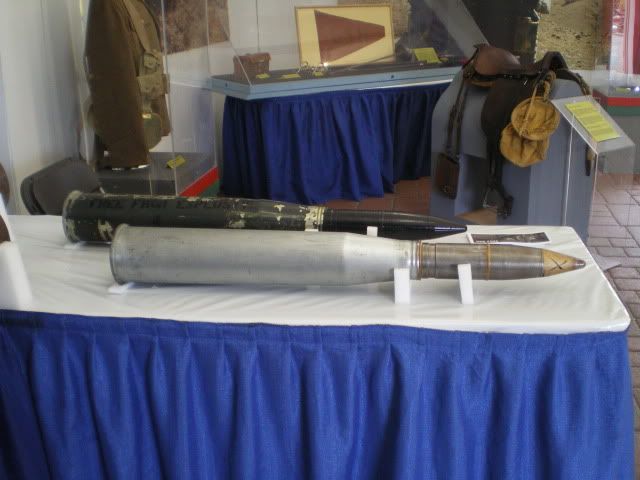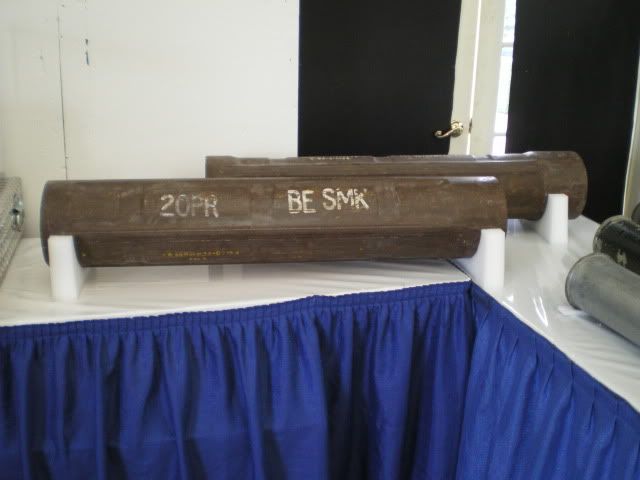 Here's me sitting/standing in a ferret scout car.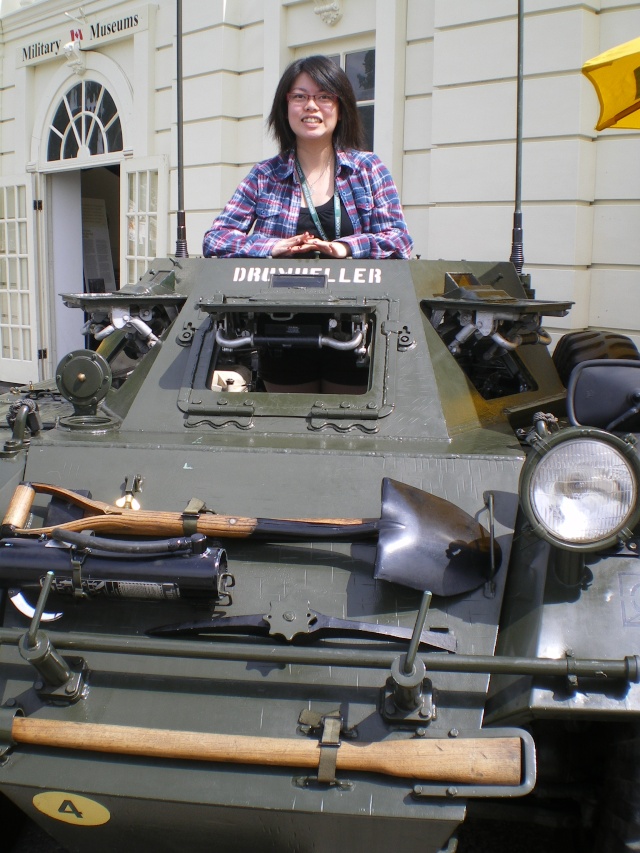 And here's what the ferret looks like. I told the guys to look manly, this is what they came up with.
Hopefully you guys enjoyed my insane picspam. You might see even more later, depending on my mood.