So I "curated" a tiny little exhibit that'll be going up today. I've literally spent the last two weeks obsessing about it. And the last week running around like a headless chicken to get it together. This is only going to be up for
three days
. I can't believe how much work goes into putting up an exhibit, I couldn't imagine doing a big one. But yes, wish me luck. For the past few days, I've literally been having dreams about this. This is how much it has consumed my life. I'm sure StBFF will be glad it's done so I can stop talking about it.
Now onto the polish. Cresskill Eve is a gold shimmer in blue polish. It's a nice mossy green. The pic makes it look more emerald though. The pic was taken under an Ott Lite.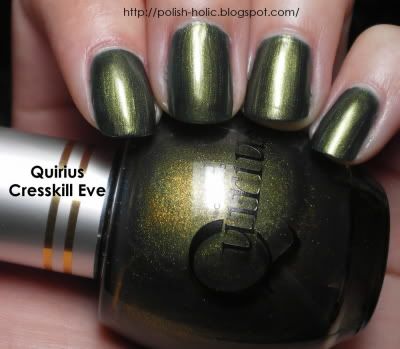 Two coats with topcoat. The application was good but I ended up with big chips the next day. Could have just been because my polish tends to chip faster when my nails are long.
Pic of the Moment:
And now a fitting way to end a post. Exit sign! This is the exit sign for Peter's Drive in. It's a local place here in Calgary. I just love how bright and retro it looks.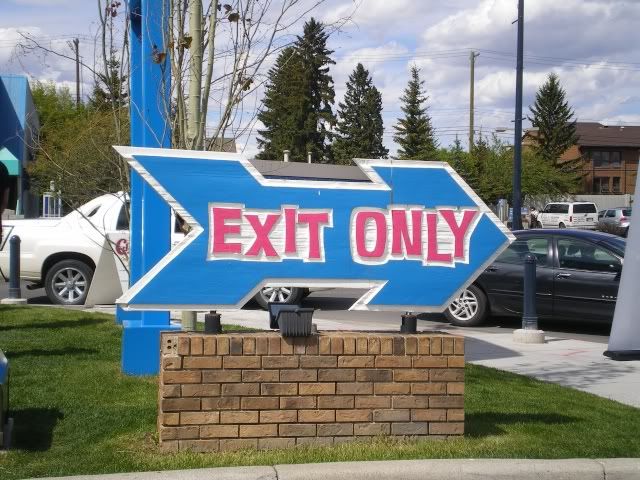 And remember, I am incapable of picking what polish to wear next. So please go
pick my polish
. I would really appreciate it.