Lianne
's pick.
Trooper is a light grey-beige creme. I don't think it's really a greige, for some reason I see greige as darker.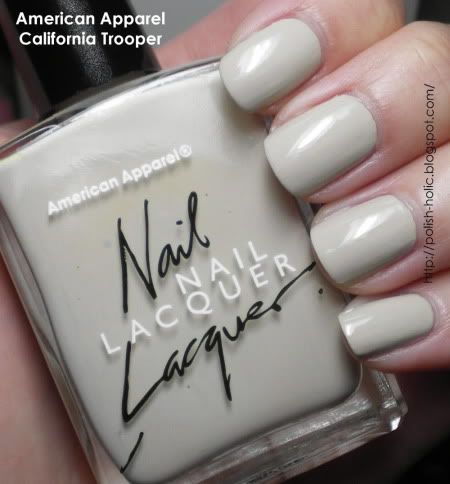 Two coats no topcoat. Great application, as with all AA polishes.
Pic of the moment:
So I got a bit bored at work and I was playing with my little superheroes and placed them in a little line. My coworker, Andrea, then went and made a sign. They're facing the wrong direction, but you get the idea. Like? Hahaha.