Kimberly
's pick. And another reminder to those who haven't voted in my Joe Fresh poll to please do so to your right.
Solar Gold is a warm toned yellow gold shimmer polish. It sorta borders almost cool, but never really gets there. I find it looks odd on my hands. Reminds me of a gold brick though.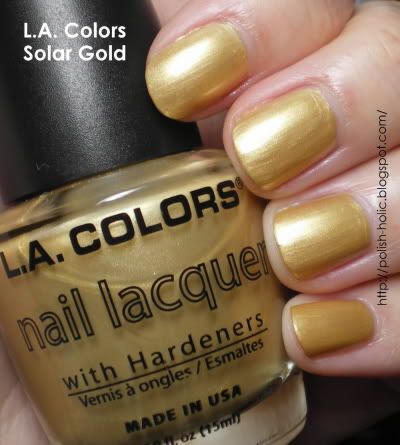 Three coats with top coat. I think if you're careful you can get away with two. I kinda messed up and ended up with some cuticle drag so added the third coat for full coverage. This polish is only slightly streaky, which is really nice. I was expecting it to be streak city. It actually reminds me a lot of Chanel Gold Fiction. I can't do a comparison though, I don't own it. It's tops of my lemming list. So if anyone has it and doesn't want it, let me know!
Pic of the moment:
I'd like to take some time now to revisit some of my earliest pic of the moments. I think most of these were about the cute, funny, awesome and less having to do with my life. So I'd just like to give them a permanent place on ye olde bloggy.
First up is one of my favourites. I love playing this game with people. Spot the spider.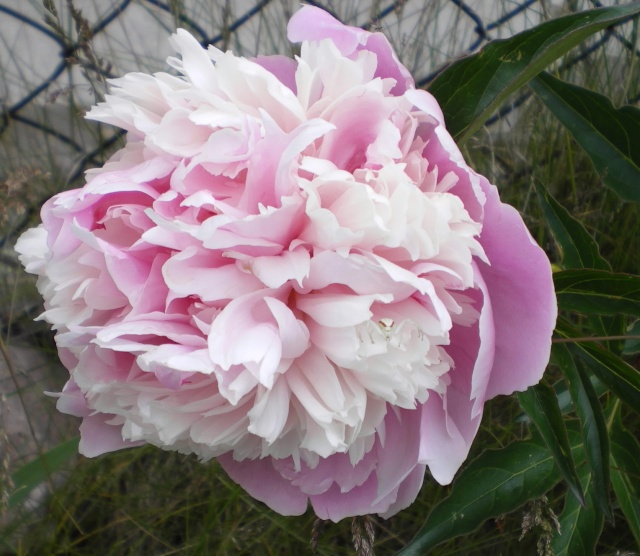 If you can't spot the little guy, click the image for super hi-res to find it better.