Crepes is a caramel red creme. And depending on the light, it'll shift from red to brown. Very interesting polish. I think it might be too fall for my current mood, though.
Two coats with topcoat. Probably could have used a third. As usual with OPI, no issues with application.
Pic of the moment:
Super excited about showing you guys this. So this is the
Avro Lancaster
. The picture here is one of two in the world that can still fly. It was in Calgary last week and we went to go see it on a curatorial approved field trip. Lol. This is one sexy sexy plane. I was expecting it to be smaller, but it would make sense as it was a WWII heavy bomber.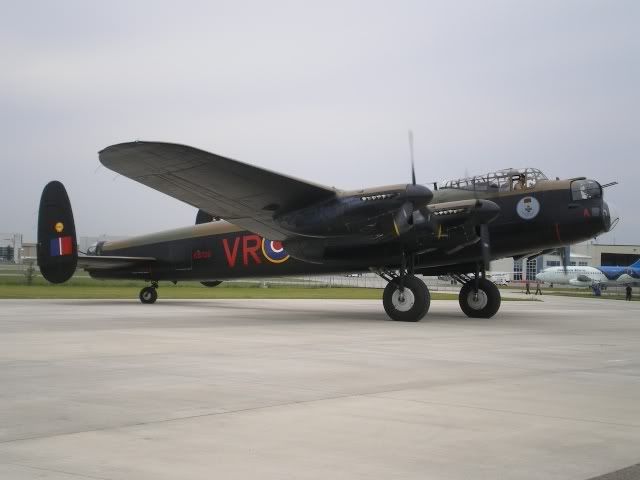 It's just so sad that during the Second World War there were thousands of these and now there are only two that can still fly.