Peanut
's pick.
Waitress is a blue based medium red shimmer. It's rich and vibrant. I love jewel tones like this and I own so many. But they're all so awesome. There isn't a higher resolution version of this picture because I accidentally didn't save one.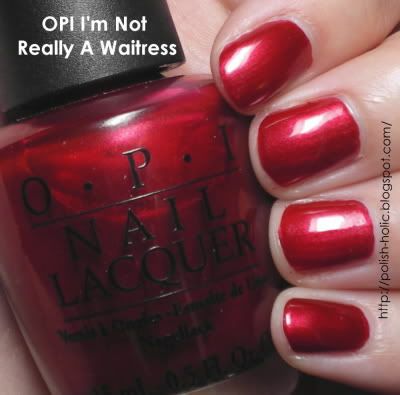 Two coats with topcoat. Perfect application.
Pic of the moment:
Bunny buns! So freaking cute.