LaLadyBunny
's pick. For those who haven't, make sure to vote in my Joe Fresh polish poll. And new month! New banner!
S&tL is a light shimmery pink polish. It's very pretty. I just don't like the way it looks on short nails, though.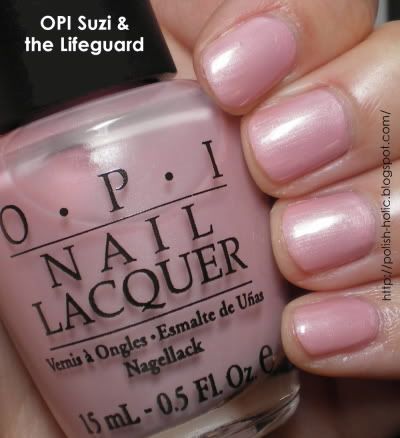 Two coats with top coat. This probably could have used three coats for complete opacity. But I don't mind a little bit sheerness. Application was good. No issues as far as I can tell.
Pic of the moment:
And I just want to explain why my nails are so short. Last Wednesday there was a fire at the Museum of the Highwood in High River. High River is a town about an hour outside of Calgary. There was a lot of damage to the collections. A bunch of us from the Military Museums volunteered to go help them recover as much as they could. So on Thursday night, in preparation of helping them on Friday, I cut off my nails just so I wouldn't have to worry about them when I was moving stuff. Last time I did large amounts of moving, I ended up ripping off a nail. Not awesome. So yeah. Ended up grimy, sticky, and smelling like smoke because I was covered in soot. But it was totally worth it for the experience and getting dirty was fun. I really hope that they recover quickly from the fire and that it looks a lot worse than it was. Because it was just so sad to see some of those artefacts soaked and covered in soot.
Here's a picture of the Highwood before fire.
And an after pic. So sad.