New month, new banner!
Rach
's first pick.
Deep purple is just that, a deep purple shimmer. This is the type of polish that has a light centre and darkens on the edges to almost black/really dark greyed blue. There also a chance this is a duochrome, because at the right angle, the whole thing turns into the dark dusty blue colour. Good vampy shade.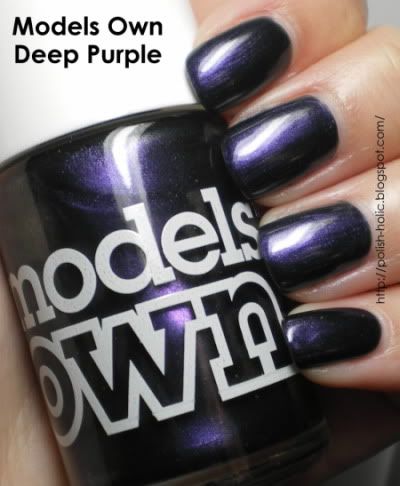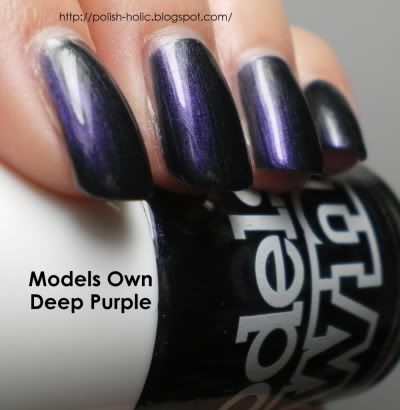 Two coats with top coat. Non-B3F. Stinky. This was also thick. Still workable, but I did add thinner to it after the first coat. Pretty good pigmentation though. Tip for wearing this polish and other Models Own: Use a non-B3F base and top coat. With those, they wear like iron.
Pic of the moment:
On Saturday one of my friends got married. Deep Purple was supposed to be the colour I was going to wear with my dress. But it was just too dark to match. I slapped a coat of something lighter on instead. This is not the point of the pic of the moment, though. Totally side tracked there. Anyhow, what I wanted to show was the card that StBFF made for our friend Ivan. Mine was store bought, but she made this: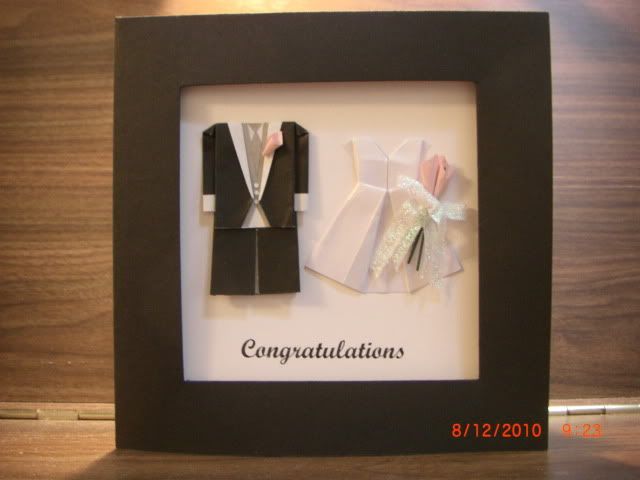 Awesome, no?