origami
's pick. I should technically be posting OPI Cosmo Not Tonight Honey! but my nails are horribly stained blue from Orly Space Cadet and Cosmo is super sheer, so that won't get posted until it all grows out. Just wanted to mention something on the off chance someone was curious.
Blues in the Night is a black polish with blue microglitter. It just kinda looks like black most of the time with hints of blue. But the microglitter does catch the light in lower lights and will sparkle. It's interesting. It looks black, but doesn't... I always love a good vampy though.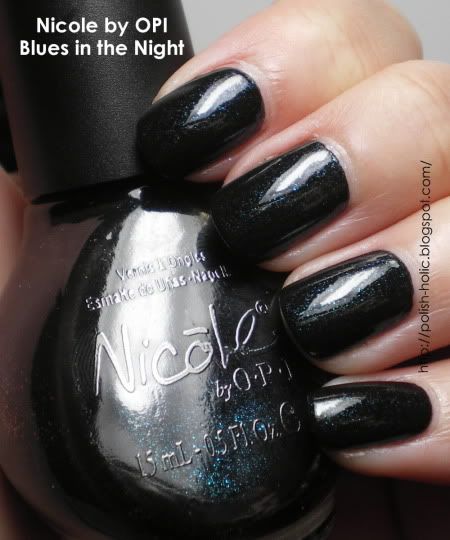 Three coats with topcoat. This one was weird. Application was perfectly fine. It'd look like it was opaque, but I'd end up with a bald spot. That's why it required three coats. First coat goes on super sheer. But in the end, the three coats gives it great depth.
Pic of the Moment
: I was going through old pictures and found this one. It's from when we
just
moved into our house back in Regina, Saskatchewan. I was two years old. Looking at it just makes me nostalgic. So many memories in that old house. And I can't believe I was ever that little.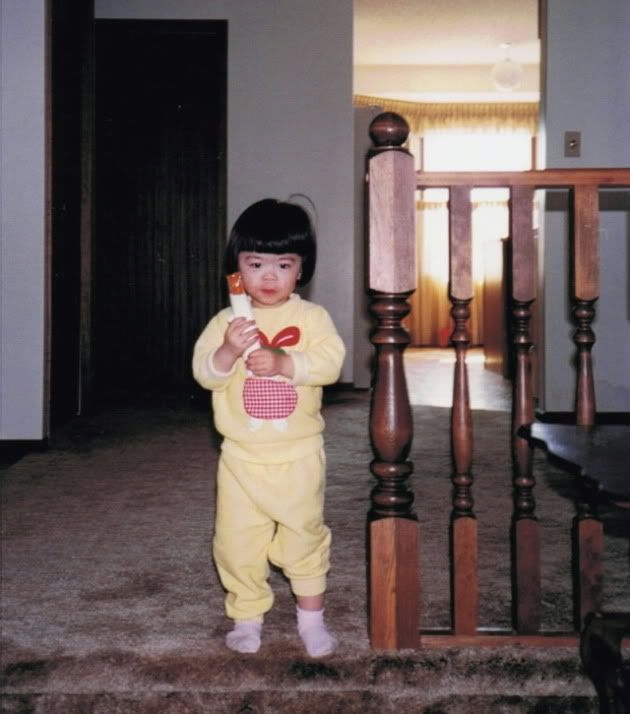 Now let's see all your baby/youngin' pics!