Wildlife is very wildlifey. Very aptly named. When you look at it head on, it's a nice light reddish gold brown. When you turn your hand, it turns a light mossy green. It really reminds me of driving through the mountains up here in Alberta. You drive through so much green and brown. I think if you took the trees flying by and bottled it, this is what you'd end up with. Very cool duochrome.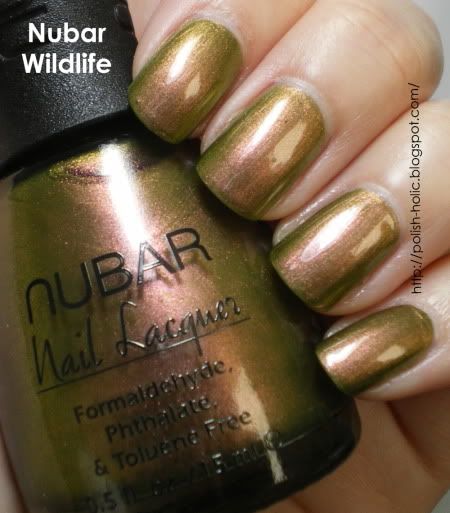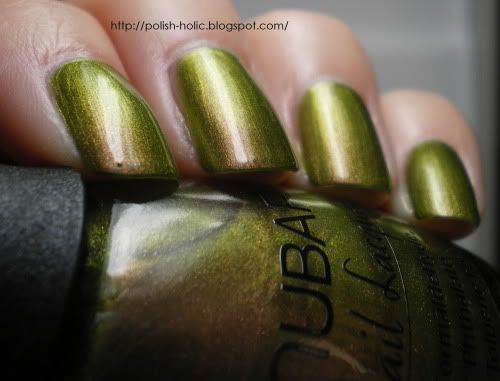 Two coats with topcoat. Good application. No issues. I thought it was really thin at first, but full coverage at two coats. So that's pretty awesome. I also thought it'd end up streaky, but not at all. Everything just evens out. But forgive the bubbles. I need a new bottle of topcoat.
Pic of the Moment:
You guys know how I love fall, so I went bumpin' around the neighbourhood taking pictures. Enjoy!
First up is a tree in my front yard. I always love the colours the leaves turn during the fall. And the way it blossoms during the spring is awesome. It kinda leans because one summer it snowed and the frost and snow accumulation on the leaves actually pulled down half the tree. So now it leans like the Tower of Pisa.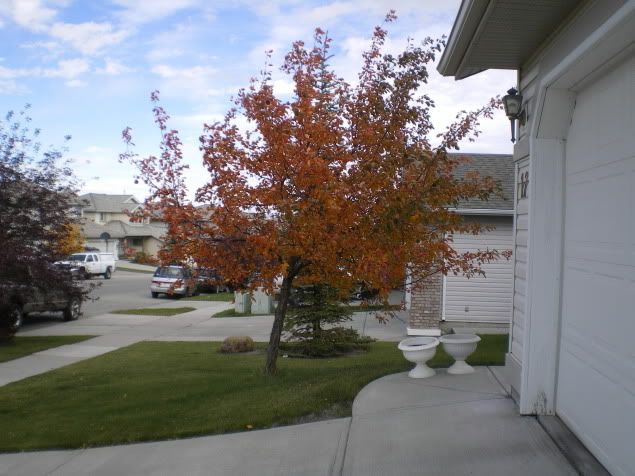 Next up is a closeup of one of the leaves. Just because I think it's cool. And look at how vivid the colours are.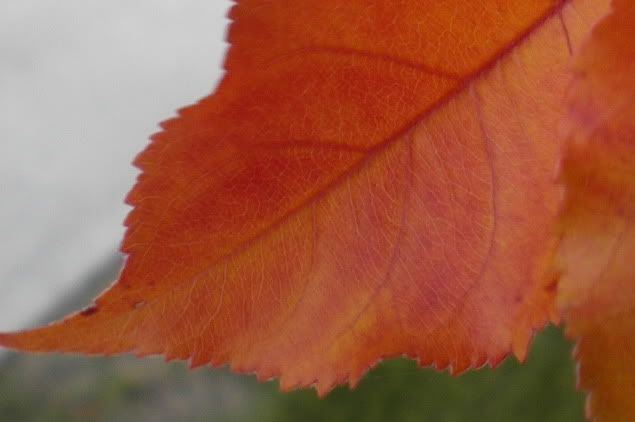 And here's some pics of a little park we have right down the block.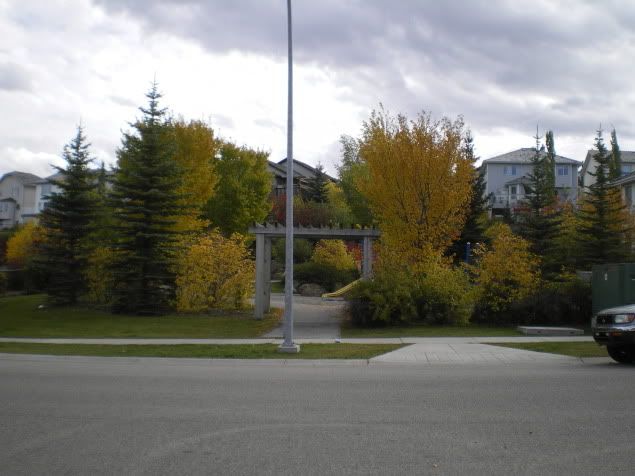 Here are some shots inside the park. It used to be so sparse when we moved here 13 years ago. But now it's so full. When you walk in, you feel like you're wrapped in nature. I love it.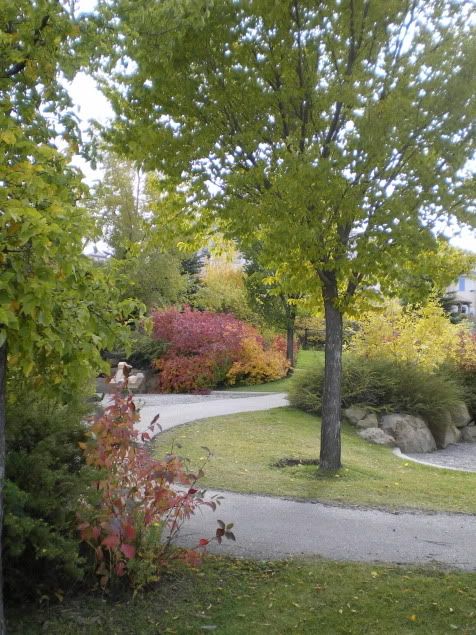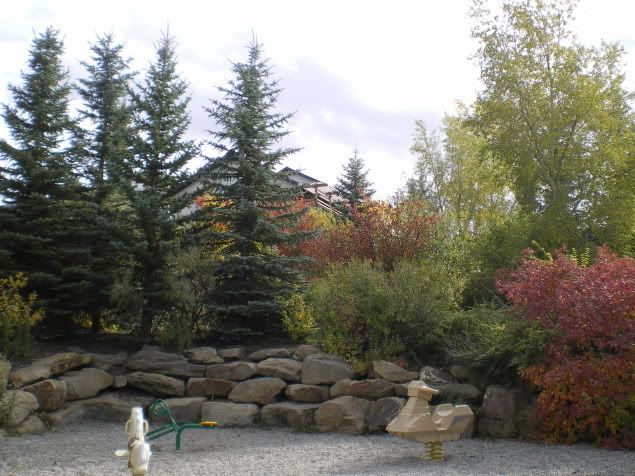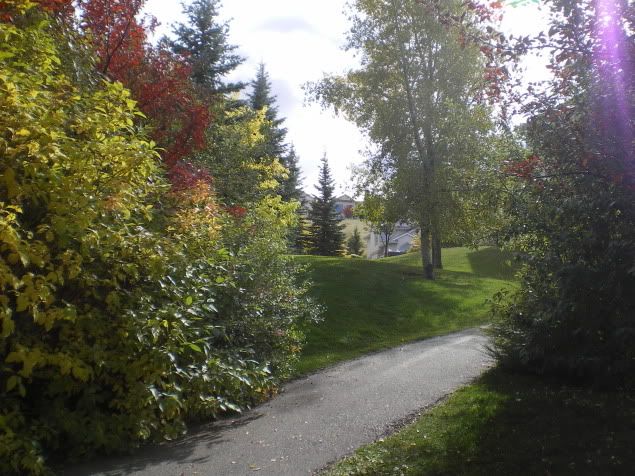 Hope you guys liked my show and tell.