Random thought of the day:
I'm an avocado pervert. I molest my avocados everyday to see if they're ripe enough to eat. Hehehehe.
Space Cadet is a green polish packed with pink/purple/brown/gold glitter. And it's the glitter that changes colour. So looking at it head on, you see the green along the edges and purple in the middle. And as you move your hands, the glitter changes colours and suddenly you're wearing a green polish with gold glitter. Super cool. And I have a bunch of pictures to show you. Please ignore my hang nail and gross dry cuticles. I didn't realize they were so bad until I saw them in pictures.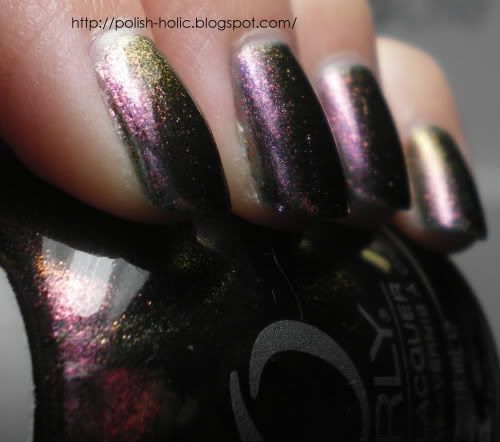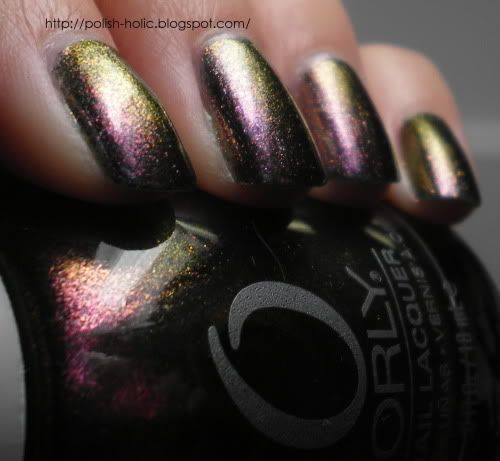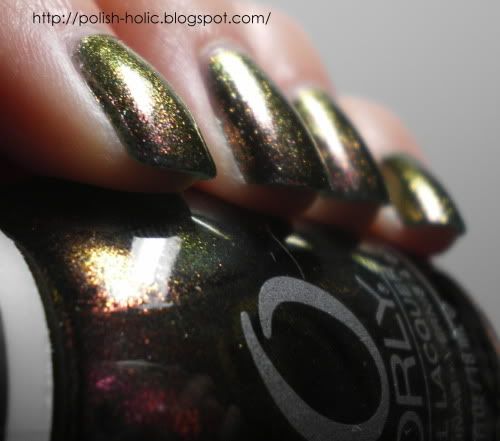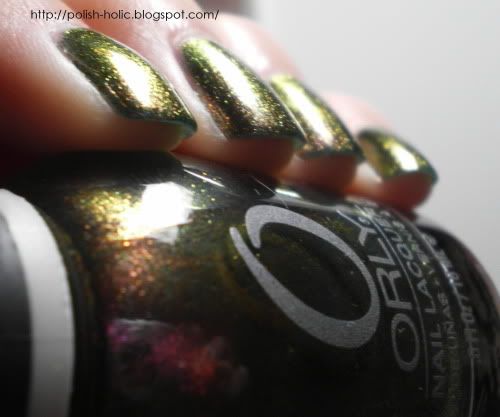 Three coats with top coat. Gah, glitter removal's such a bitch. Even cleanup is hard. Another reason to hate glitter. There is one, and
only one
thing I like about glitter, and that's how it looks. Everything else about it is suck. Anyhow, yes, this one needed three coats because it's mostly glitter in a sheer base. Applies fine. No issues there. Just the fact that it's... You know... A glitter. Bah, it totally stained my fingers and nails blue during removal.
Pic of the moment:
So I was browsing Varnish Vixen's
blog
and came across a picture of
an awesome steampunk ring
she made. I totally commented to ask her if she'd make me one. We worked out a swap and here it is.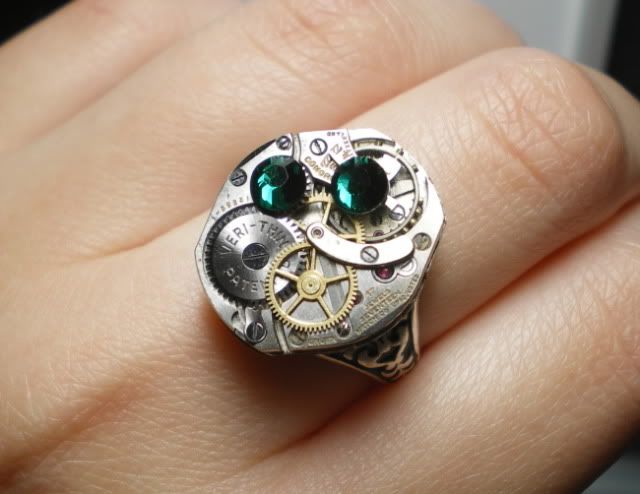 Beautiful, no? And she totally has a
tutorial
up on her blog to show you how to make it. Sadly, I broke it an hour after I got it. I was totally stupid. My fingers are really small so I was trying to squeeze it so the ring would be smaller (it's one of those adjustable rings) and I grabbed it by the gear part at one point and it just popped right off. So sad. But I managed to fix it. So it's good to go!