I had the opportunity to do a swap with one of my lovely readers from Singapore. This was one of the polishes Cheryl chose for me. Thanks!
Sea Green is a dark vampy teal jelly.
Almost
looks black in most artificial lights. It reminds me of the deepest darkest part of the ocean. Or maybe it's more like the Caribbean sea at night? Either way, it's a super dark teal jelly. I think it's teh awesomes.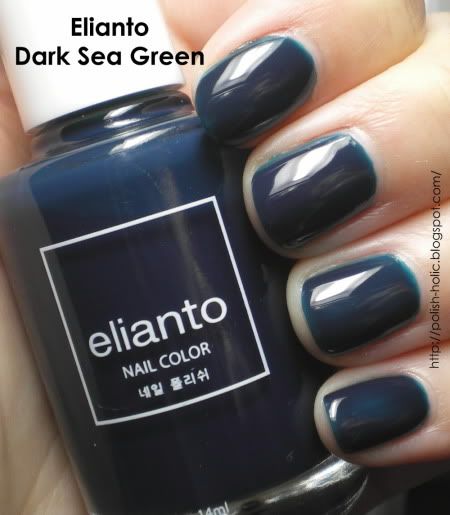 Three coats with top coat. Only with the Ott Lite and sunlight does it actually look like this. It doesn't even really require bright sunlight, which is weird, must just be the type of light. You don't see the bald patches at all in artificial light.
Pic of the Moment:
I'd like to take this time to wish you all a very Happy Halloween. I was over at my friend Owen's house carving pumpkins yesterday. I'd forgotten how bad pumpkin smelled. My friend Andrea was saying it just smelled bad because it wasn't entirely ripe yet. Holy, it was gross. So I did not scoop out
any
innards. Disgusting. But yes, here is my pumpkin.
I was aiming for a wink. But it looks skeptical. I don't know, what do you guys think it looks like?
And here's my friend Andrea's pumpkin, it's got an OH MY face.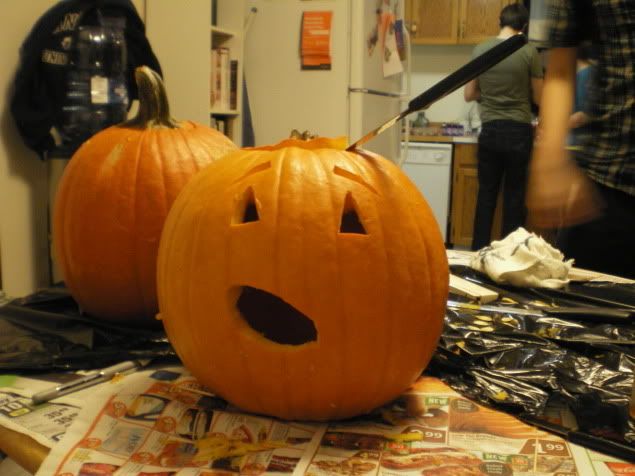 And then Owen's brother did this:
Lol. Anyway, have a happy and safe Halloween my little kumquats!