Hello my loves. Today, I go on vacation. For the next ten days I'll be in China. During this time, posts will go up as usual, every three days at 8:00 AM MST. Although they will not be my regular pick posts. I've pulled together a bunch of stuff that I've been meaning to post but just never got around to so you guys would have something to read while I'm gone. Anyhow, be good. I'll miss you! See you soon.
-------------------------------------
Katie
's pick.
Black is black. Mm, yes, go figure, eh? Lol, anyway, it's a black creme. This is my go-to black. It takes care of all my black nail polish needs, including Konad. This is actually the first time I've ever worn black.
Just
black. I've always done something with it. It's odd wearing black. But it didn't last long, as you'll see later. I also feel like it washes me out.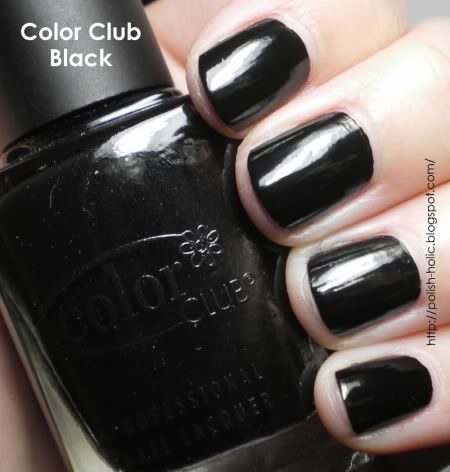 One coat. Yes, you read that right. It's good in one coat. And that is why it's my go-to black. Love it. The one thing I don't like about wearing black is that every single mistake just shows up so much more. I think it's just because I'm so pale. But I don't seem to have this issue with other dark polishes.
After a couple hours I couldn't do the black anymore. So I slapped some bundle monster on it. This is China Glaze 2030 on top. Probably the best stamping job I've ever done. Which is sad because, as you can tell, it's not all that good.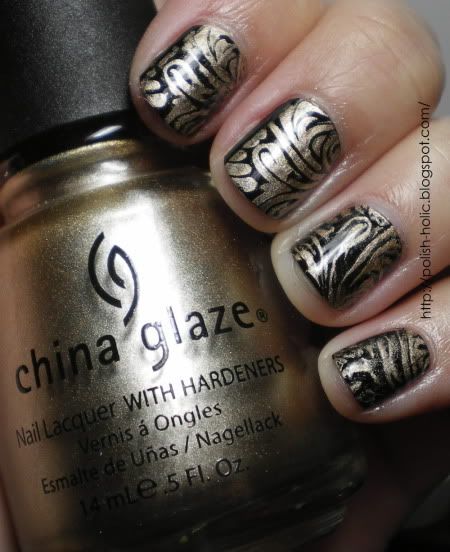 Bundle monster definitely has small full nail templates. Because I have small nails and I totally ran out of room on my index and middle finger.
Pics of the moment:
This next series of pics was brought to my attention by Mandy at
Chocolate and Cream Cake
. Wookiee the Chew. Drawn by
James Hance
. So darn cute.
'Wookiee The Chew', in the style of the original Pooh books tells the adorkable tale of the little biped that belonged to Chrisolo Robin (and Chrisolo Robin belonged to him).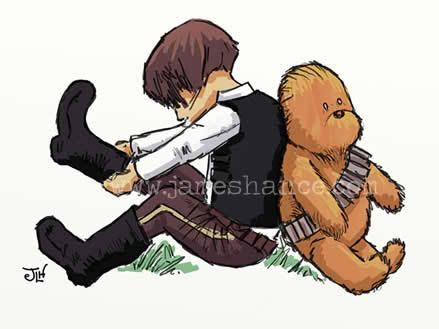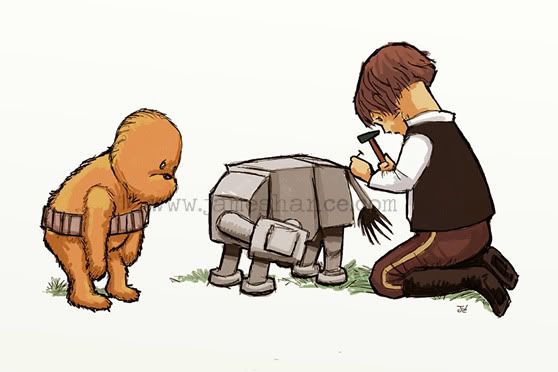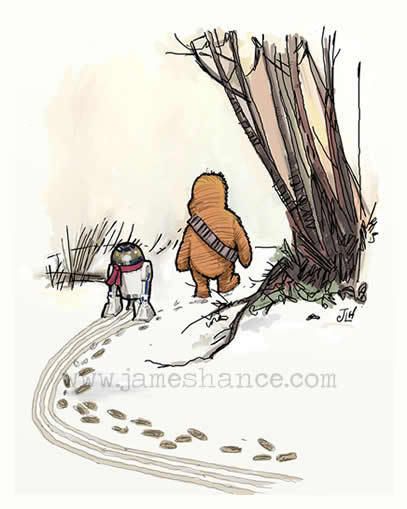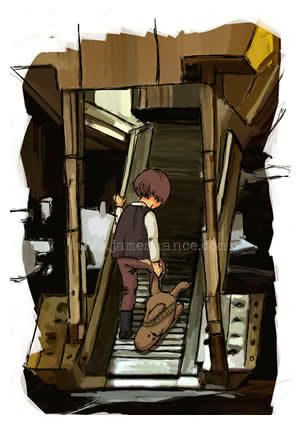 You can get the book Wookiee the Chew
here
if you're interested in more. I totally emailed him about international shipping but he hasn't gotten back to me yet.