So I'm semi on hiatus. I might still post, but I might not. My nails aren't in great shape right now, minorly separating from the nail bed. And I've kept my nails really short because I have to move stuff at work and am scared of breaks. I also feel like poop. Really not used to the new job yet. I just always feel exhuasted. But at the same time I still want to wear polish. Lol. So yeah. This job is only for two months, so we'll see how things go. And
don't forget to enter my giveaway.
It ends tonight. Edit: Hahahaha, oops, giveaway actually ended Friday. Oh well, whatever. I'll count all entries that came in, even late.
Now for
jbrobeck
's pick.
555 is a blue-based purple creme. For some reason this just doesn't do it for me. I didn't like it at all and ended up putting a coat of China Glaze Holographic topcoat on it. The pics are bluer than the polish. Seriously, I hate photographing purple polish.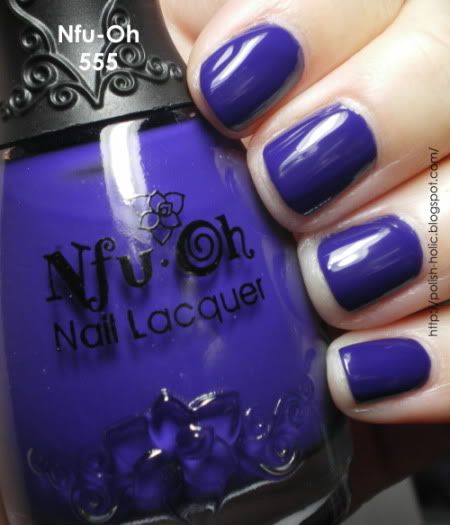 Three coats without topcoat. It looked good at two coats but then under bright light you could see streaking so all three coats are needed. No other application issues.
Pic of the Moment:
I took these pictures while On a bus on our way to Kaiping out of
Shenzhen
. The one thing I love about China is just how lush and green everything is. Too bad I couldn't stand the humidity.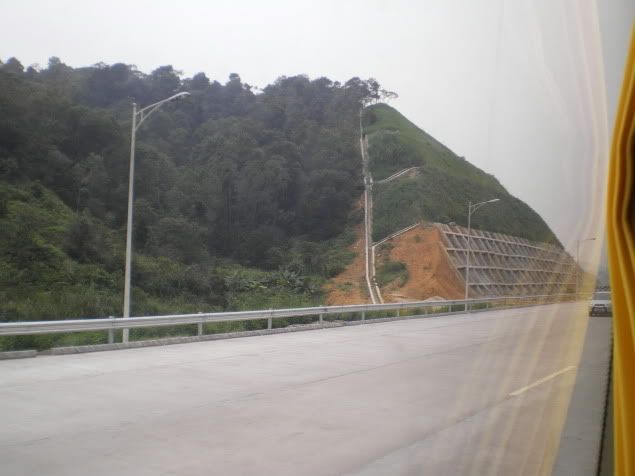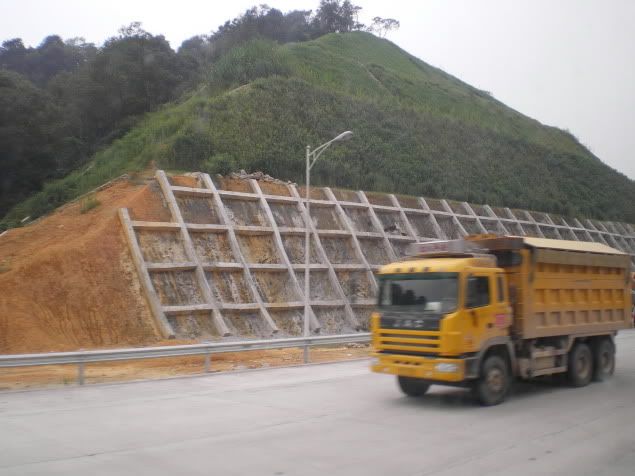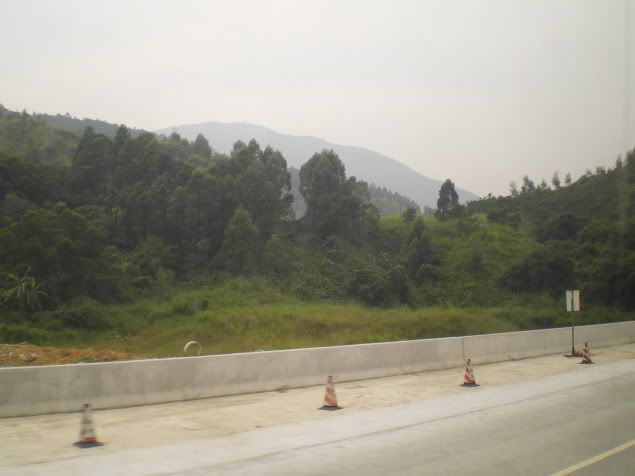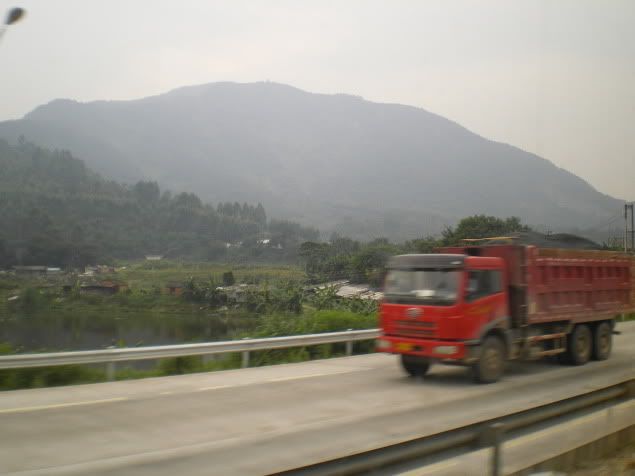 Not sure if you guys can see, but at the top of the hill on that last pic, there's a temple. Actually, here, let me try and crop it for you guys. I thought it was pretty cool.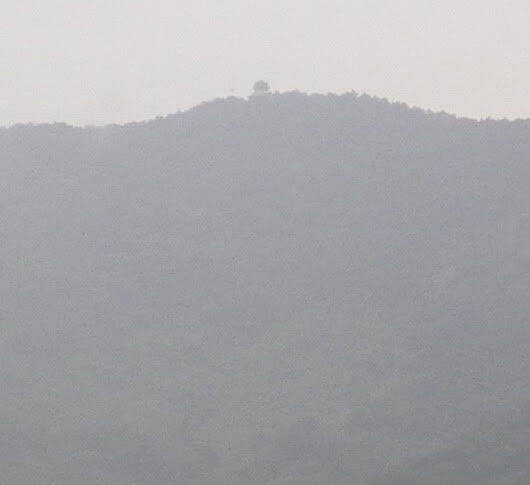 Hope you guys enjoyed the pics.
As far as I can tell, there are about two posts-worth of pictures from my trip.
I lied, there are at least three more posts-worth of pictures. I took more than I thought, but still less than I would have liked.