Kendall
's pick.
Peacock Feathers is a deep grape purple shimmer that turns a very dark grey teal. A very subtle duochrome. This is why it looks so dark at the edges. The purple is a little more red-based than the picture shows. The bottle colour is the truer purple shade.
Edit:
Ok, my bad, it turns
green
at a different angle. In bright sunlight it is definitely green. Not subtle at all. Wow.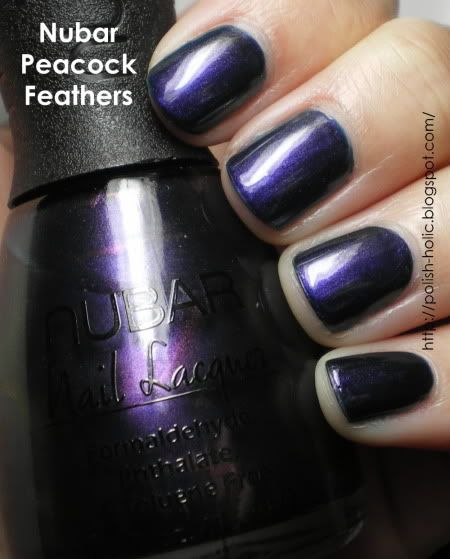 Three coats with topcoat. Alright, I totally need new topcoat. Anyone down in the states willing to do a swap with me or specially purchase some Poshe for me? I can swap Joe Fresh, Ardenes, and GOSH polishes. I can also swap chocolate. I'm experiencing intense tip shrinkage. If you can, please email me at perrypiepolish at gmail dot com. I would totally appreciate it. Alright back to the polish. This is actually good at two coats, but I added a third because I didn't do a very good job. Applies well, no issues.
Pic of the Moment:
Spider Cat!!!! Hahahaha! Yeah, that's all your getting from me now. So beat.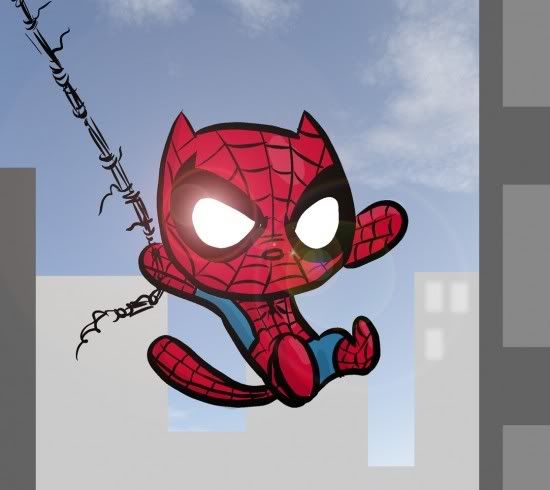 And Mystique.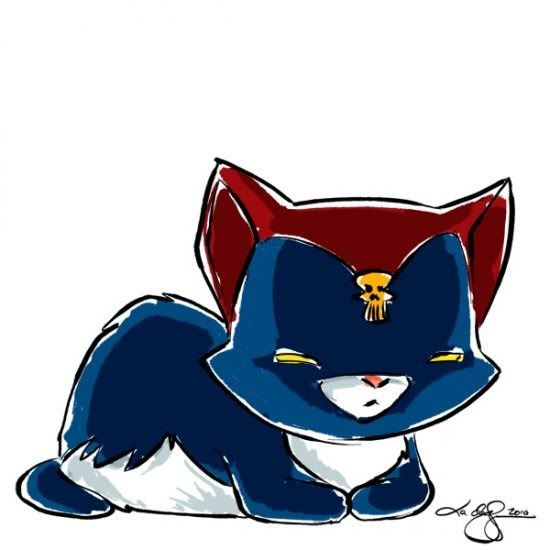 Daredevil.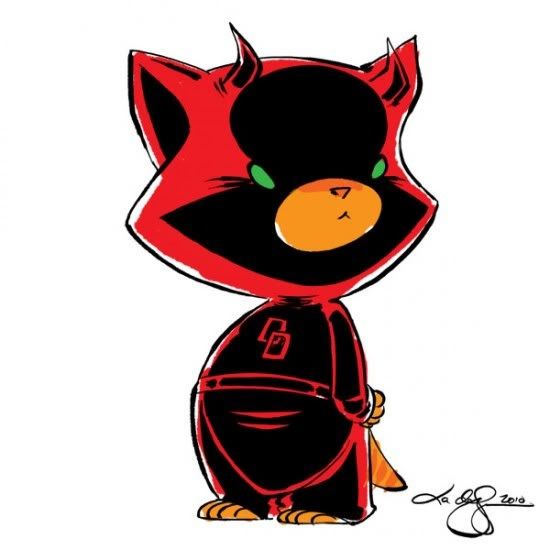 See many more awesome Marvel Cats
here
. And thanks to my friend Mandy from
Chocolate & Cream Cake
for showing me. Totally check out her blog if you guys have a minute. So much interesting crap there. And I love her Nerd News.