Just a little message for StBFF, in case you're reading this. Hope you're feeling better. I'm thinking about you and praying for you!
So I recently bought Purple Gala and it reminded me very much of another polish, Mr. Wrong. I decided to do a comparison. And I thought there was a chance it looked like Molten Metal too. But I was completely wrong there.
Both are purple foils. But Purple Gala has a more red-purple base where Mr. Wrong has a more blue-purple base. The gold is also more prominent in Mr. Wrong. You'd be able to see this better in lower light, but I couldn't get those pictures to turnout. So these polishes are similar, but not complete dupes.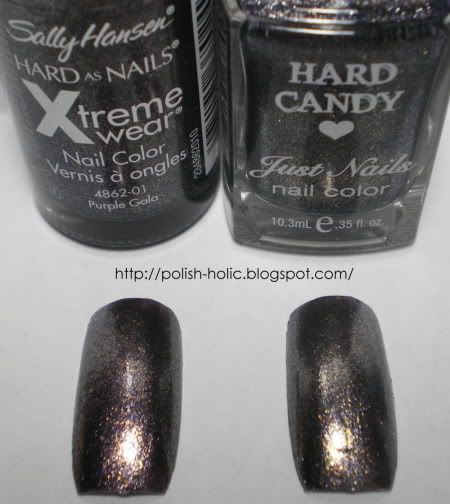 Two coats for each. As far as I could tell, formulas are similar. Applied well.
Pic of the moment:
So ever since I moved here, I've been meaning to get out and get pictures of the fall colours. I'm slowly doing that this year and you guys got to see that with my earlier pictures. But the pictures I
really
wanted to take are the ones of the ravine near my house. This ravine is part of an amazing network of green space the developer left, more or less, natural for people to enjoy. They put in pathways, some seating areas and it's
stunning
. When you're walking through these pathways, you'll see deer and there are also coyotes. I've spent quite a bit of time here as it's literally two blocks away from my house. These were taken a couple weeks ago. Three days after I took these pictures, the leaves came down. So please enjoy this next set of autumn-ness. There are quite a few pics.
There are two ponds when you enter the ravine. I don't think these are natural. They were created as storm drain reservoirs. So when it rains, these get pretty high. It's a good idea, have the drain water come in here, it looks nice and it sort of filters the water before entering the groundwater.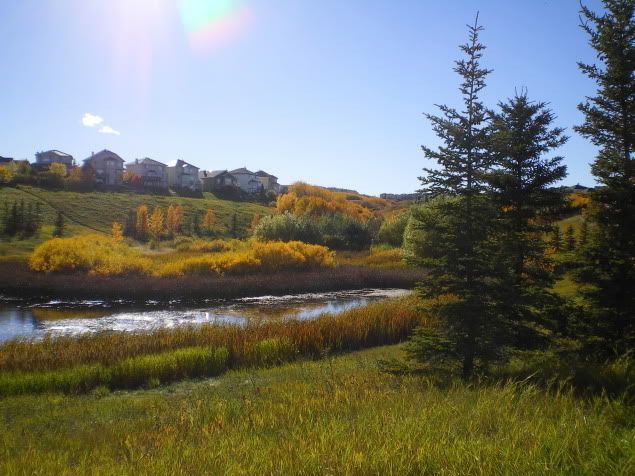 And we continue down the path.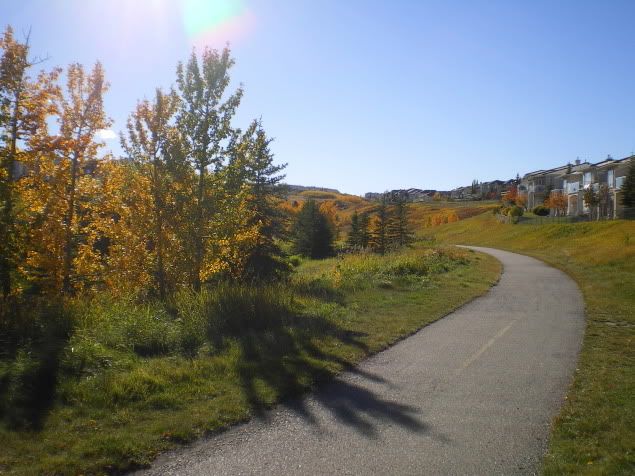 The second pond.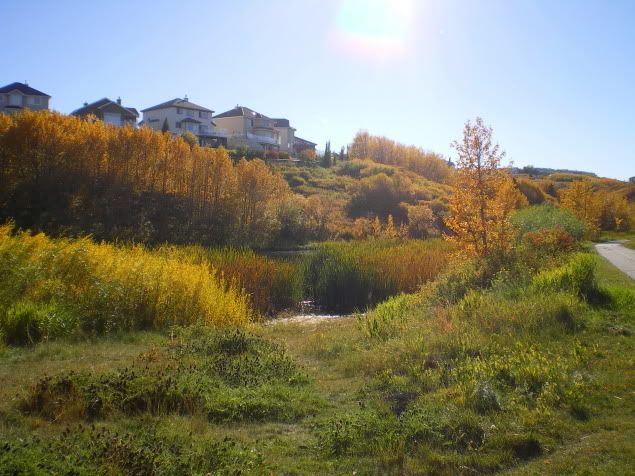 Here's the edge of the second pond.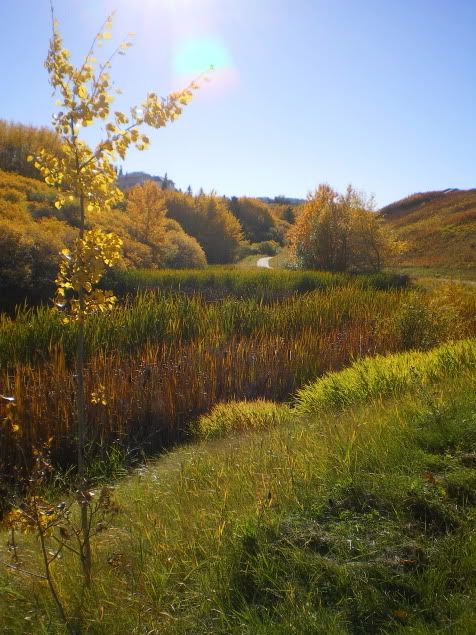 This is the view of the second pond from another angle. These ponds usually have duck in them, but it was late enough in the year that they've gone south. During spring the little ducklings are out. Soooo cute.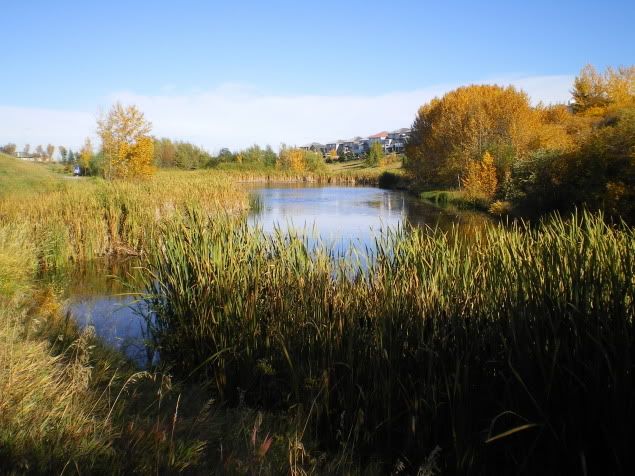 Continuing down the path. Eventually the path starts to wind upward.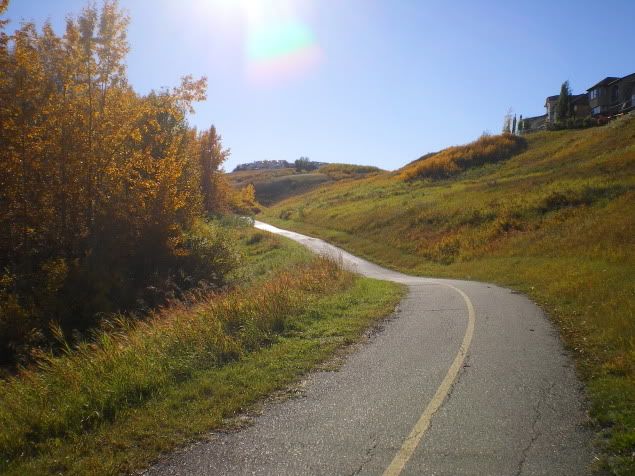 This is a view from, probably, the highest area of the ravine. Just look at that huge expanse of green leafy awesomeness that hides bunnies, coyotes, and deer. By this point, I was sorta drenched in sweat and was ready to pass out. It was
really
warm that day and I was over dressed.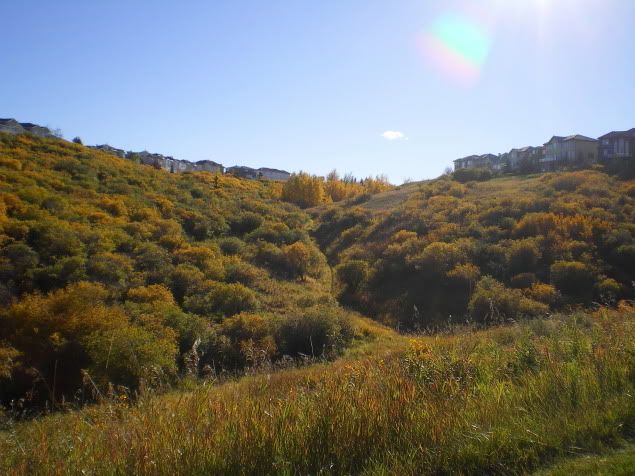 A pic of the path we just went up. That's the last pic for this little photo session.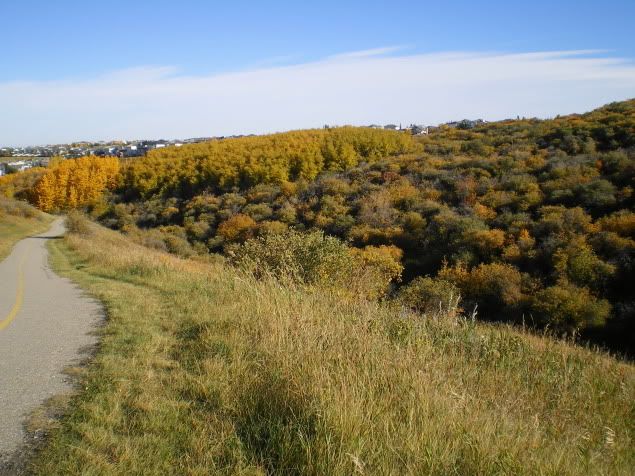 I'm scheduled to fly back home tomorrow. Hopefully I come back with lots of stories and pictures to share. See y'all soon! Also, remember to enter my giveaway!!