Another
guest post!!
Hello again!
Mandy
here. P's asked me to do a month-long series on
Avon's matte polishes
, so I'm back, with Black as Night.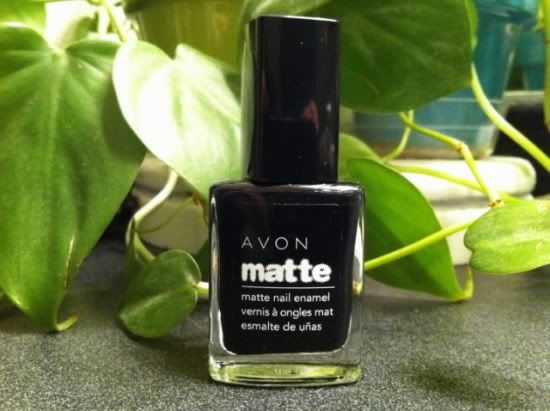 Black as Night is your typical black matte polish—it's the color of a chalkboard before it's been lightened with chalk dust.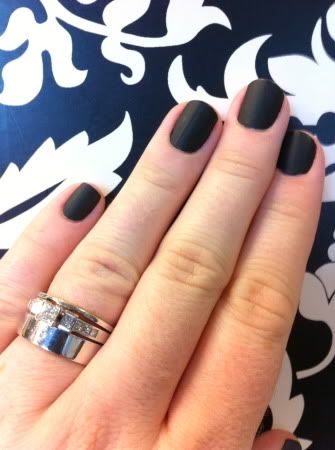 (Forgive the strange color of my fingers.)
In fact, I'm now tempted to try drawing on it with chalk.
The formula on this one is much like Violetta, without the shimmer and more flat-matte than satin matte. It's a one coater, if you're very careful, but two coats will give great coverage. I used
Orly's Bonder as a base coat this time; I didn't see any difference in the finish. Using the basecoat definitely helped the tip wear and chipping, although I still had minor chipping a few hours after application. But that's probably just because I'm hell on my manis, and we all know how temperamental matte polishes are.
If you want a nice, black matte, you can't go wrong with this one.
Pic of the moment:
It's Thanksgiving tomorrow here in the U.S. Go out and eat some turkey!
See you next week with Red Velvet.
<3, M