So I don't actually know what the brand of this polish is. I bought it in China and all it says on the front is Colors Nail Lacquer. But there's a little crest logo thing on the back that says flower love, so that's what I'm using.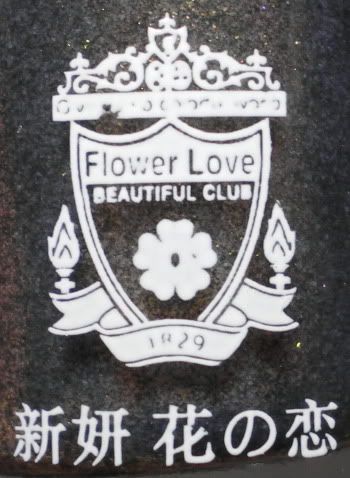 #77 is a grey polish loaded with gold micro-glitter. The overall effect is a mossy greeny goldy grey polish. So unique. And as some micro-glitters are prone to do, it'll sparkle pink and green in artificial light.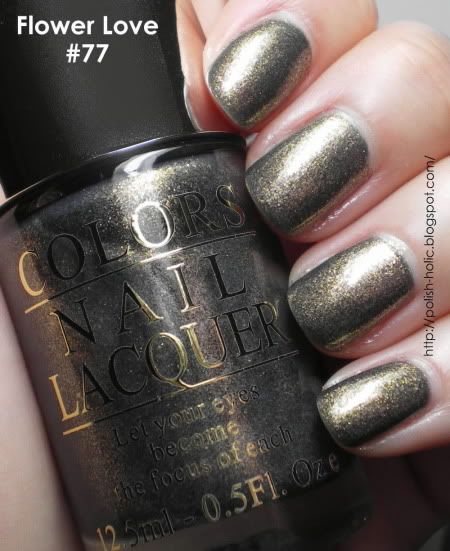 By the way, is it just me or does the bottle design have a weird almost-OPI look to it? Not the shape of the bottle, but the way the font is and how it's on the bottle. Anyway, this is three coats with topcoat. It's a little sheer so I slapped a third coat on. Overall application good.
I'm actually a bit surprised that I only came home with one bottle of nail polish from China. But I saw a lot of colours that I already had at home so I didn't get them. This one is a special puppy though.
Pic of the moment:
For those of you keeping up with my pic of the moment, you'll remember that I got a brand new mixer and have been baking like mad. So have a pic of a chocolate cupcake with cream cheese frosting. I think it looks quite pretty. These cupcakes are super duper chocolately. Too chocolatey for me, but they turned out well. I think so anyway.