Varnish Vixen
's pick. You know what's funny? She picked this colour, then I did a swap with her and sent this to her, so
she reviewed this
even before I did. Hahaha.
Prune is a deep dark vampy red-based purple creme. Love it. I've been in such a dark polish mood lately and this is just perfect. This is one of those almost-looks-black-but-never-quite-gets-there-and-so-still-manages-to-look-purple-even-while-looking-black polishes. So chic and awesome for fall. It looks black in this pic but is a tiny bit lighter.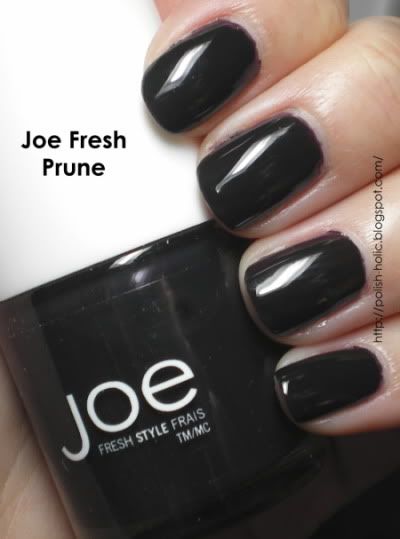 Two coats with topcoat. Perfect application, no issues. But wow, did I ever do a crummy cleanup job. Lol. I was a bit rushed.
Pic of the Moment:
On the day I painted my nails with Prune, I painted my friend's nails for this fancy schmancy gala she was going to attend the next night. Her dress was a beautiful champagne and all her accessories were silver, so I picked OPI's Glamour Game. Totally love this polish. Have another looksee. And you can check out my earlier swatch
here
.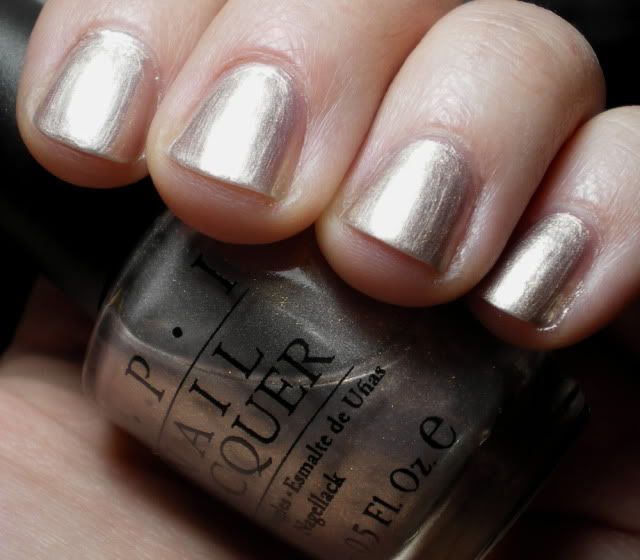 Now for a serious moment. Here in Canada it's Remembrance Day today. Every year on this day we take in the poem "In Flanders Fields" by John McCrae and we remember those soldiers who have fought and died. If you can, just take a moment and remember. Do not forget.
In Flanders fields the poppies blow
Between the crosses, row on row,
That mark our place; and in the sky
The larks, still bravely singing, fly
Scarce heard amid the guns below.

We are the Dead. Short days ago
We lived, felt dawn, saw sunset glow,
Loved and were loved, and now we lie,
In Flanders fields.

Take up our quarrel with the foe:
To you from failing hands we throw
The torch; be yours to hold it high.
If ye break faith with us who die
We shall not sleep, though poppies grow
In Flanders fields.