Holla party people. *Waves* I've just been featured on the
Be In Style blog on Pocket Change
. Check it out if you guys have a chance. I like their blog recs, they pick really interesting blogs. Of course, I say that because they picked me. Hehehe.
Random thought of the day:
I like to live on the edge. Sometimes I purposely go into a skid during winter time just to see how slippery the roads are. Not when anyone's around or anything. But at 4-way stops, I'll just slide right through the intersection. I'm b-b-b-baaaaad to the bone. Hahaha.
Jessica D.
's pick.
Smitten with Mittens is a deep wine red with gold glitter/flakies. Blingtacular and almost foily. It's a little more bluey than the pic. Man, it's been a long time since I wore red. This definitely has the festive feel to it. I love how it's a really deep colour in lower light, but the glitter
just
catches the light and makes it sparkle. Like stars in the night sky. Except this sky is red... Which is a scary sort of sky.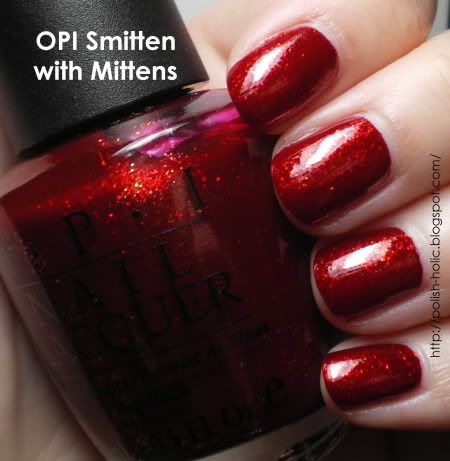 Two coats with topcoat. Good opacity. Good application. No issues.
Pic of the Moment:
Now let me show you
my
mittens. This is why I love winter and fall. Bundling up. When you're out, it's great. I just hate hauling all these layers around when you're inside.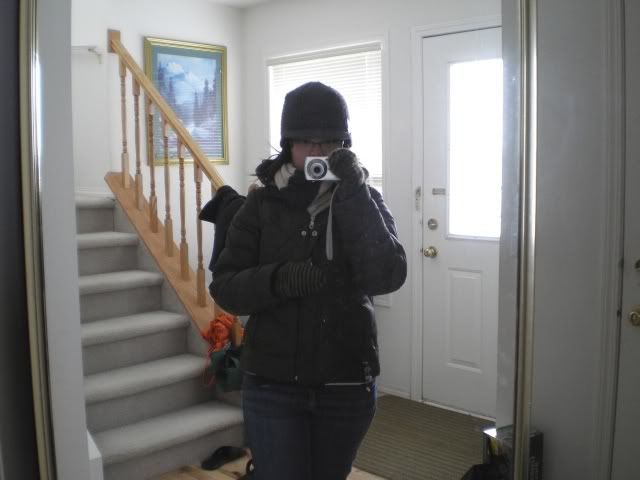 Let me go through my cold weather outfit with you. Beginning with my head, my touque. StBFF gave me this and it's been my fave hat ever since. It's gotten a bit battered and snagged, but it's still awesome. I've also got a little friend pinned to the right side. Mukmuk!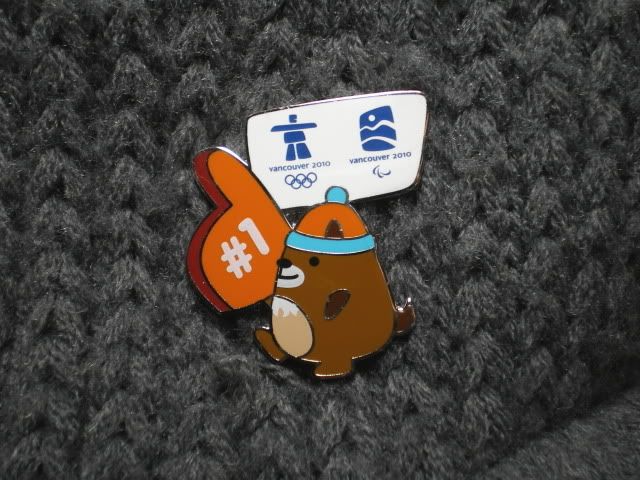 Next up is my scarf. Greatest scarf ever. It's so plush. The inside is lined with super soft faux fur. The other is knit. Now my mittens. Striped moss green and brown. One of my favourite colour combinations. I had a friend make this for me because I have super small hands and I was finding kids mitts just weren't all that well made. You don't see them, but there's also a second pair of gloves under those mitts for maximal warmth. Then there's my jacket. Minimum 85% down fill. I love this jacket. It's
so
warm, but not hugely bulky. Although I do look a little bit like a big brown marshmallow on legs. Speaking of my legs, I'm wearing two pairs of pants. Long underwear for the win! Hahaha. And you can't see it, but I'm wearing Emus on my feet. Same thing as Uggs, just cheaper.
You must now be asking why I've gone through all of that. Well, I wanted to show you what I was wearing when I went out to get
these
pictures.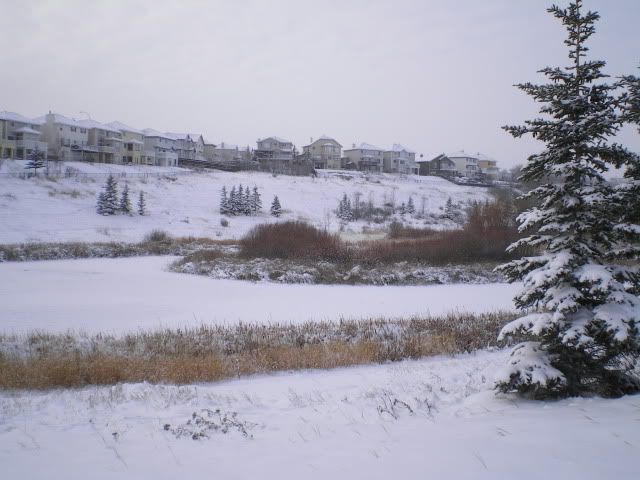 You may or may not remember this place from
this post
. It's always amazed me how much winter can transform a place. I didn't take many pictures because one, it was freaking cold and two, it was freaking cold. But enjoy the ones I did take.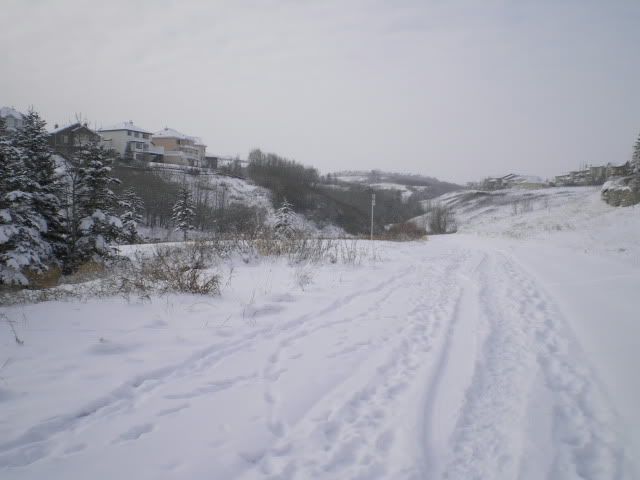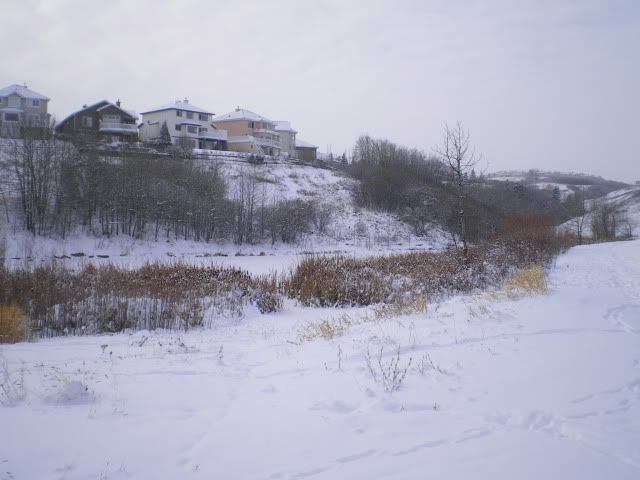 And one last little bit to fit in. I love the song My Boots by Lights. It's a great winter anthem. There's always summer anthems and I love how she wrote one about winter. Check it out.