Guest post!
Hey gang!
Mandy
here. Thanks again to P for asking me to do a series of posts on
Avon's matte polishes
. Today I'm bringing you Red Velvet.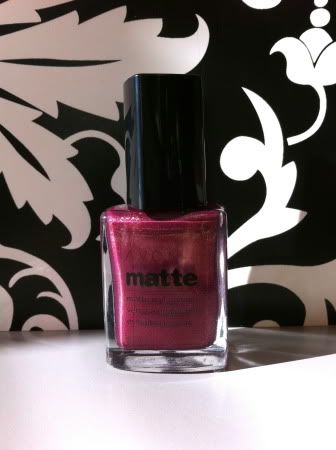 I'm not that big on pinky red polishes, so I wasn't sure about Red Velvet at first. I love mattes, however, so I snatched it up along with the rest of them. Before applying, I thought Red Velvet was going to be similar to Violetta, with the lit from within qualities. I was right about it being more of a satin—it's definitely got more glamour than Black as Night—but it's got more of a shimmer/glitter effect than Violetta.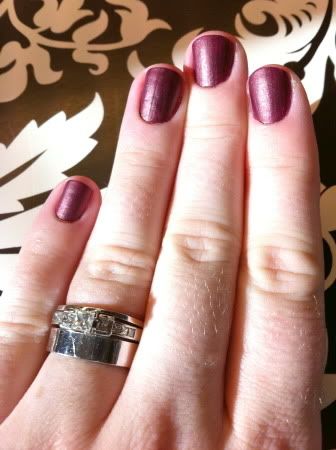 I tried to angle my hand to best show off the golden sparkle. The color is lovely, but muted. I'm sure it would really shine with a top coat. Thinking about it, it's a very winey color. I like it, I don't love it, but I'm thinking it might grow on me? It's very grown-up.
Pic of the moment: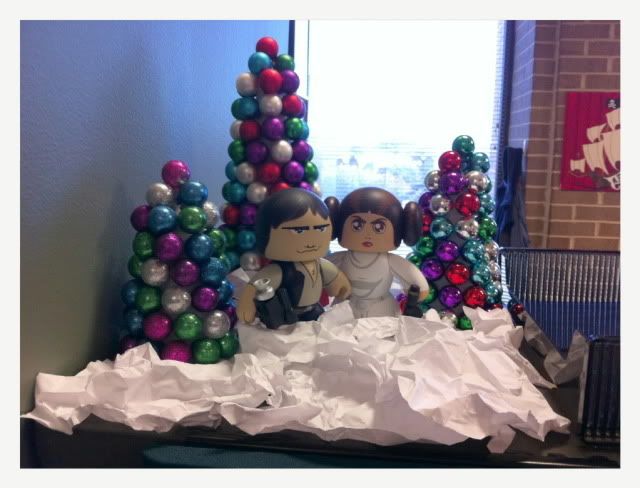 This is the holiday décor I've got set up in my cubicle at work. I love working in a creative department—I'm a copy editor/writer at an educational nonprofit—we can get away with so much!
See you next week with my last post featuring Grey Cement.
<3, M