Time for a new blog banner!
Jessi McKinney
's pick
Jungle is a blue-polish-with-gold-shimmer green. I didn't realize how many of these were out there. And I own so many of them. Lol.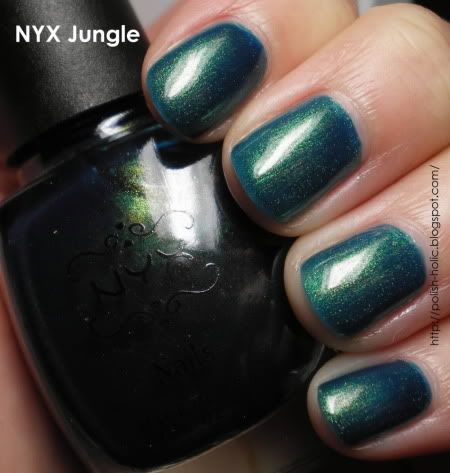 Three coats with topcoat. It's actually quite sheer so required the full three coats. No other application issues.
Vid of the Moment:
Instead of a pic I have a vid for you guys. If you don't die of cute from this, then you have a heart of
stone
.