Happy Holidays everyone! Hoping all of you have a good holiday season with lots of love, laughter and joy, no matter what you do or don't celebrate.
Rickie
's pick.
Black Cherry Chutney is a nice deep red-based purple with subtle red shimmer. Vampy as heck, but not black. Totally looks like cherries on your fingertips.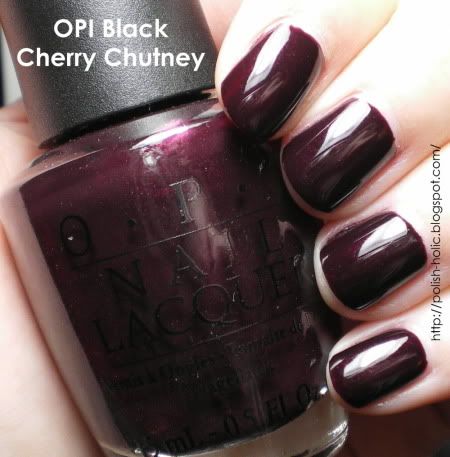 Two coats with topcoat.
Pic of the Moment:
Here's a wintery pic of the view outside my work window. The first one is actually the view from my window during the day. The building happens to be the offices of a housing developer here in Calgary. They built our house. The second pic is a pic of the same building but at night with all their lights on and from a different angle.