Heather
's pick.
Pink Me I'm Good is a Barbie pink jelly with gold glitter. I love the way this looks, but not on me. I just feel ridiculous wearing this. Like I should be a complete air head or something. I don't know why. Colours don't tend to get to me like that. Just pinks like this. *Facepalm*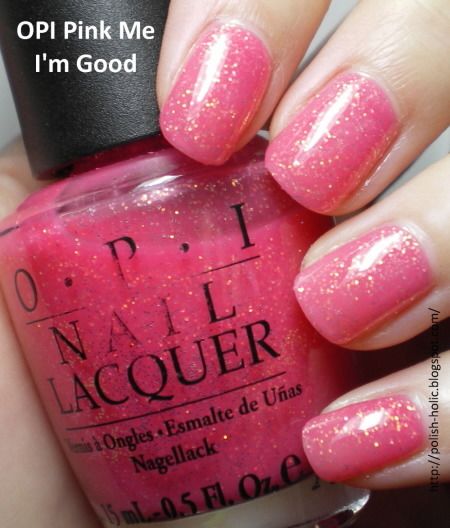 Two coats with topcoat. You still see VNL, but I liked how it looked at just two coats. Applied well. The glitter goes on evenly, but it is slightly bumpy.
Funny of the Moment:
I'm a bit amazed at how true each and every once of these truths are. Just hilarious. Hope you get a laugh out of it.