Intoxicate is intoxicating. Yeah, I know, cheesy. Hahaha. But Intoxicate is a gorgeous dark eggplant purple packed with gold shimmer. Gold shimmer that actually shows up when it's on the nail. You can see it even better in real life than the pic. I love this. Love, love, love.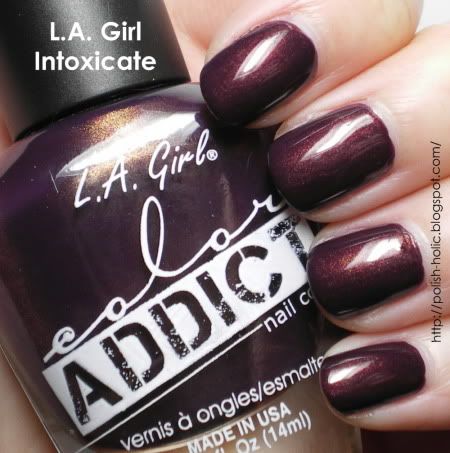 Two coats with topcoat. Amazing application. Just about perfect at one coat. Easy and smooth. Win.
If you're in Canada, I got this at Fairweather for $3.99. It looks like this collection is all about gold shimmer because every one of the polishes are packed with gold shimmer. I picked up Disorder, Hypnotic, Idol and of course Intoxicate.
Want of the Moment:
I want these boots. I want these boots
ever so bad
. But I can't buy them for three big reasons. 1) I just bought a pair of winter boots. 2) They're $160 3) They're sold out in my size. Oh but do I ever want them. *Buyers agony* Hahaha. I tried them on in the store. It's like you're walking on
pillows
. *Grabby hands* These boots have become my obsession.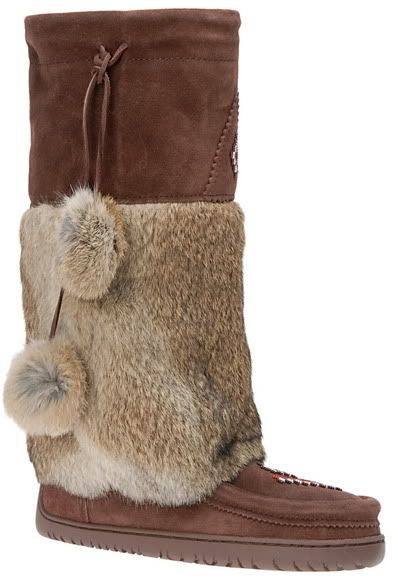 From Little Burgundy
And just a little bit of
Blog Business
. Beauty News Feed has asked me to be one of their publishers. Basically it's a beauty blog feed. So if you guys ever get bored and want something to read, check it out. I've got a button on my sidebar and you can also click the button in this post.