Catherine is a muted eggplant shimmer. Lol, StBFF was not a fan. I think her issue was that it was dark and didn't look unique at all, like every dark purple out there. I was in a dark phase so I was happy with it. Click on the pic to see higher res to check out the sweet blue and purple shimmer.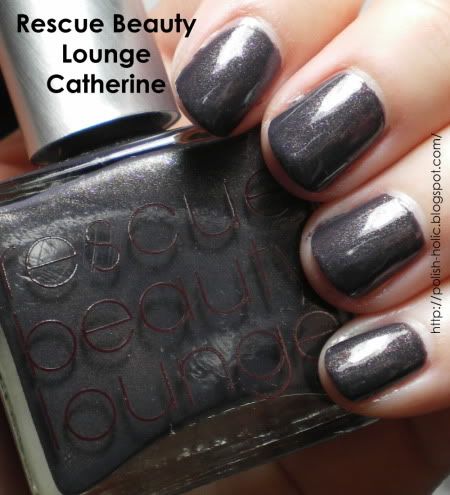 Two coats with top coat. I had patchiness, which was very surprising considering it was an RBL. It might have been because I didn't bother to wait between coats. But I almost never do and rarely have issues. I am disappoint.
Blog Business:
As some of you may have noticed, I went and mobilized my blog. If you're viewing this on a phone, it should auto-detect and show you the mobile version instead of the regular version. If it doesn't work, please let me know. And if you have any feedback regarding the mobile version, feel free to leave a comment. I've got a super old talk and text phone so I don't really know what it's like to read on anything but my desktop. The only reason that I've gone mobile is because StBFF complained. Psh, that girl, always causing me grief.
Pimp Out of the Moment:
Alright, so those of you who have read regularly know I absolutely
love
this blog
. And you also know that I rarely do shout outs unless I absolutely love it and adore it and must share. Even rarer is something that qualifies for the multiple mentions category. As far as I can remember, StBFF and Mandy's
Chocolate & Cream Cake
blog are the only ones that fall under that category. So I just want to tell you about Mandy's
A Few of Our Favourite Things Giveaway
. Seriously funsy giveaway. Please go check it and her blog out.
Now the
Pic of the Moment
. Here are the two tshirts I want to win from the giveaway. Totally yoinked these from the threadless.com site.
I don't really have a first or second choice between the two of these, but I figured I'd pick two because one looks like it's just about to be sold out in my size.
Pillow Fight.
Front: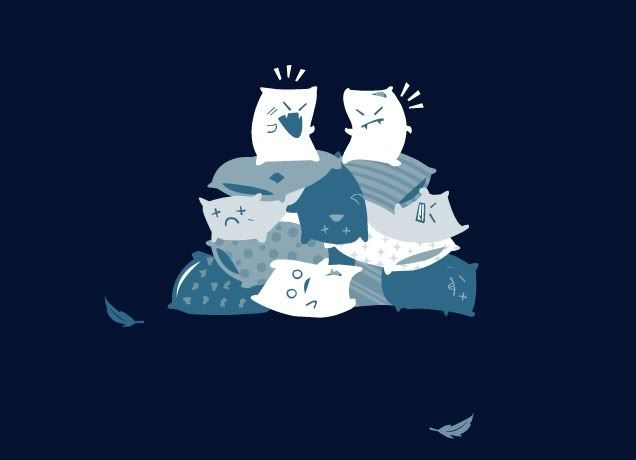 Back: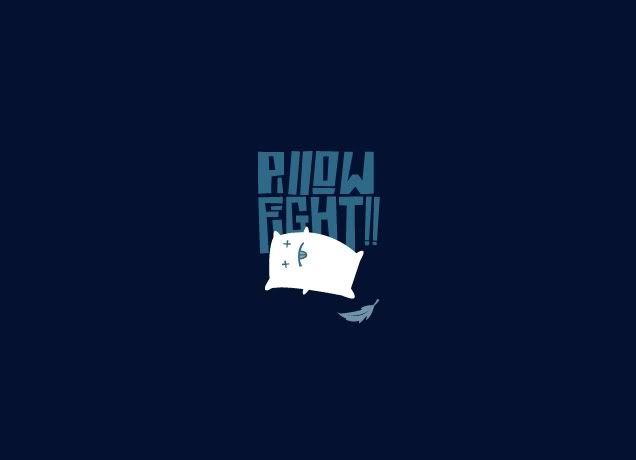 Curling.
Front: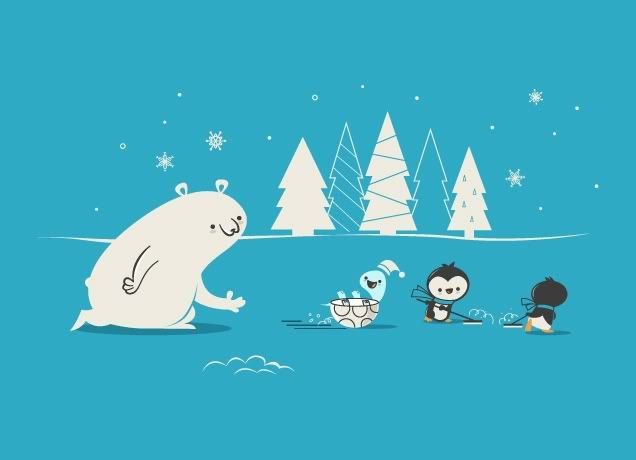 Back: