So if it wasn't for
Sparkled Beauty
I wouldn't have had any idea this polish existed.
Twilight is a black jelly polish with flakies that flash green, yellow and orange. It's like having pieces of
ammonite
on your nails. I had a little bit of trouble capturing the polish because the black tends to overpower the flakies.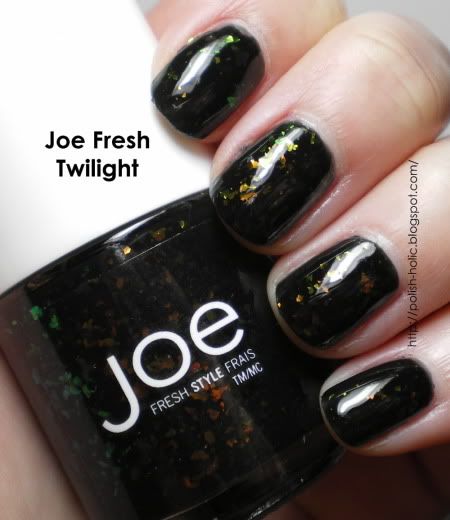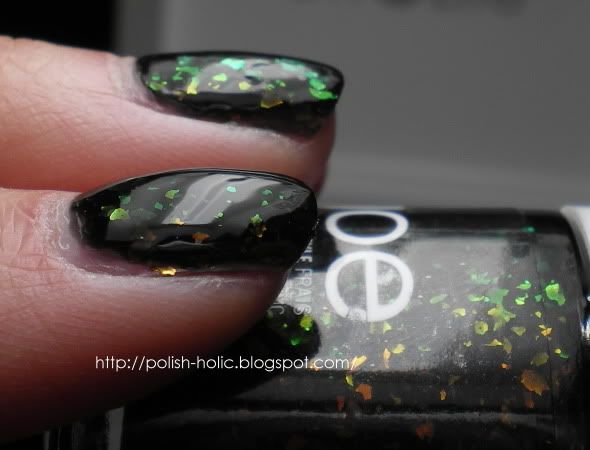 Three coats with topcoat. Three thin coats necessary for full coverage and a good depth. Something that you wouldn't be able to get if you used a flakie topcoat over black polish.
Pic of the Moment:
So this is actually a very very old picture I took way back on Valentine's day 2007 on my very old camera. Usually on V-day I hide out at home. Bad things tend to happen to me so I stay in. There's a good chance bad things happen to me because I expect it to. Who knows. But we had a power outage that day. The entire street was completely dark. When a car drove by, I snapped this pic. I quite like it. And it fits in with the dark-polish-called-Twilight theme. Oui?