Idol is a dark muted blue with gold shimmer that turns out looking a bit green. Perdy, no? I don't think the shimmer comes out as much as
Intoxicate
, but still pretty sweet. And reminds me a bit of
MAC Blue India
. Forgive the crappy picture of that one.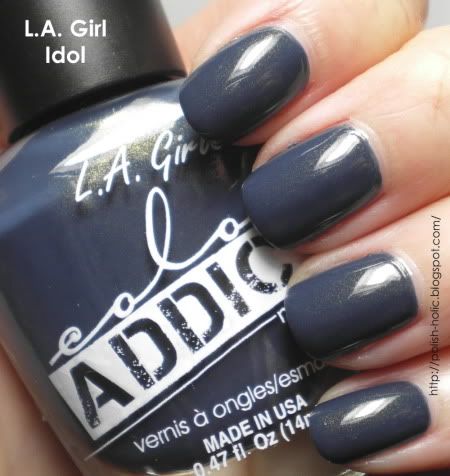 Two coats with topcoat. Again, perfect application. Nearly opaque at one coat, but just needs that second coat for perfection.
Pic of the Moment:
Ok, so I had to show you guys this because it's so true. It's weird how asian women look exactly the same for decades, and then menopause hits and blammo, you're old.