Show Must Go On! is a fuschia foil with a gold flash. This is the brighter pink and foil version of
La Boheme
. Super fun and bright. I love how sometimes when you just turn your hand right, you see it turn gold. And definitely click that second pic to see a closeup of the particles in the polish. So cool.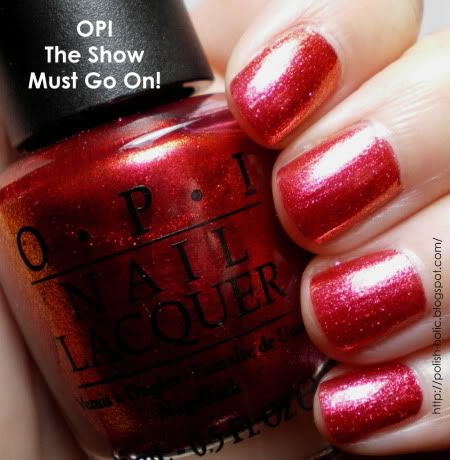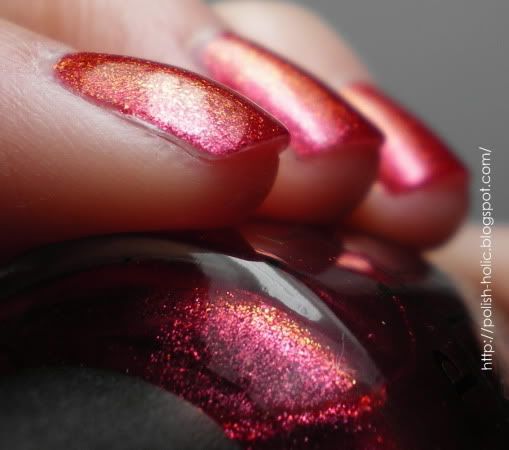 Two coats with topcoat. Applied very smooth. No issues.
Pic of the Moment:
This just makes me giggle. I don't watch Phineas and Ferb. But I love this for Perry the Platypus, the colour combination, and his name is Perry. Thanks to
Andrea
for sending this to me.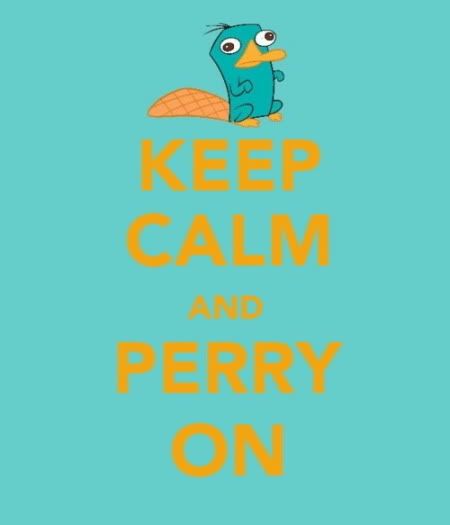 Also, have some dancing panda. Just because.

Blog Business:
So after all this time, I have finally figured out how to enable email subscriptions for this blog. Good golly, I can't believe it took me this long. But
Mandy
walked me through it so it's all good. You'll find a field to input your email along my sidebar on the right, under the followers gadget.