Teal We Meet Again is a gorgeous deep teal shimmer. I love polishes like this. It's got the vibrant centre with the blackened edges.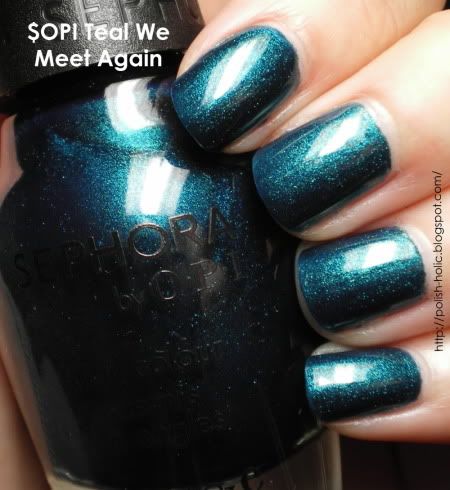 Two coats with topcoat. No application issues. Goes on nice and smooth.
Pic of the Moment:
A few weeks ago we were at a sushi place called Kinjo Sushi and Grill. A new location had just opened up near me. The first location was super popular and I had been looking forward to trying it for about two and half months. I was retardedly excited. The sushi was good, but not spectacular. What sets them apart is their owner and the amount of free food they give you. The owner does a really good job of coming by and talking to you and if you're a girl, making you feel really special. I'm sure he says the exact same thing to every girl that comes by, but it's fun and it's different. He also gave us this dragon dynamite roll. Just the girls, of course. He also gave us boxes of Pocky, also only for the girls. Hahaha.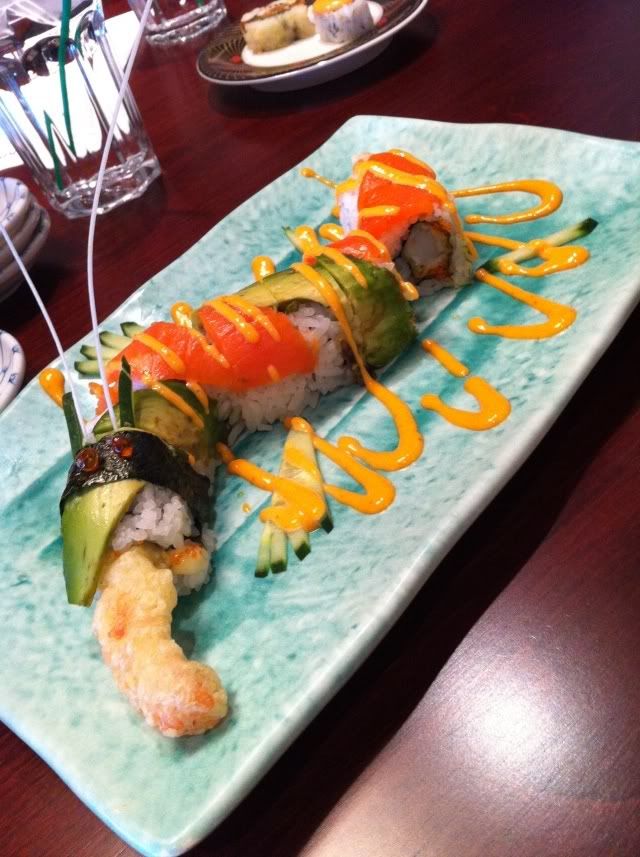 Thanks to my friend Nick for snapping the picture.