Super quick post for today.
Jade is a slightly muted forest green creme. Apologies for the bubbles. I was at the end of my bottle of poshe. It almost seems like I'm always at the end of my bottle. *Sigh*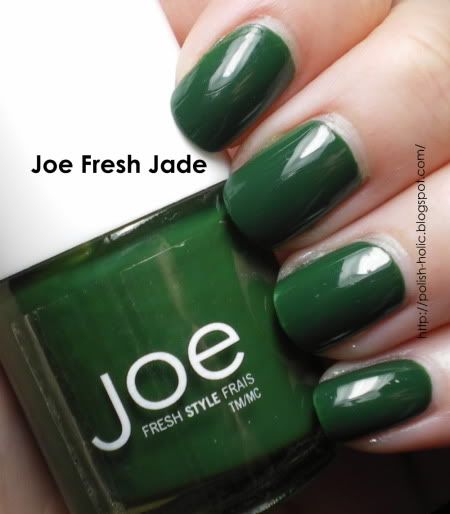 Two coats with topcoat. No application issues.
For anyone down in the States who might be interested in Joe Fresh, you'll be happy to hear
they're opening their first store south of the border
. So far just in New York. But they've got big plans.
Pic of the Moment:
My coworkers gave me this tshirt for my Birthday. Absolutely hilarious. They wrote their names on the peeps. The middle one is Gladys written upside down.