Dating a Royal is a medium blue creme. I love this purely for the simple beauty of the colour. I love cremes. Actually, I think I'm an equal opportunity finish lover. Except for bar glitter, just never liked bar glitter.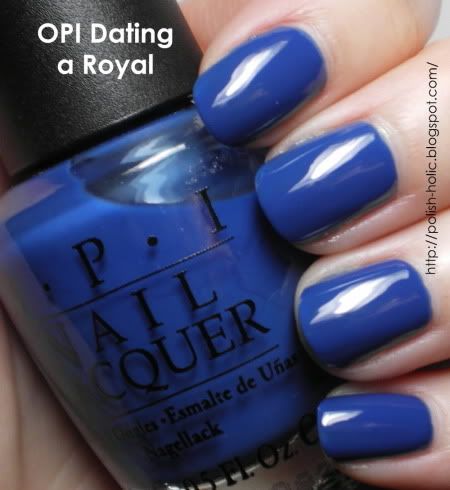 Three coats without topcoat. I needed the third coat because of some mistakes, but it's fine as two coats. I did find the formula runny though.
"Nail Art" of the Moment:
One of my favourite combinations for Dating a Royal is to put a coat of Essie Amalfi on top of it. Amalfi is a sheer gold and I love how when you look at the combination head on, you see gold, but its still blue. You could probably get the same result if you tried it with China Glaze White Cap. Although this time around, I was craving simple and I wish I had left Dating a Royal as is without modification.