So I know I'm totally overly scent sensitive. I don't wear perfume or use fabric softener for this reason. I just can't stand the scent. And I hate women who wear too much perfume. Same goes for men. Small spritz is good. Please do not bathe in it. I also can't stand scented polish. But I had to buy this one because it was so pretty. I might regret it, but darn, is it ever pretty.
Not So Blueberry is a light purple/blue duochrome with pretty blue and purple shimmer. Lovely. Sadly, I can't pull off light colours like this. I end up with a case of lobster hands. The scent is also quite strong. That first day, I could smell it even while I was typing, but the strength decreases quickly after the first day. Anyhow, my pictures turned out way too blue. The polish is purple when you're looking at it head on and is blue on the edges or at an angle. In the second pic the pinky is probably the most accurate.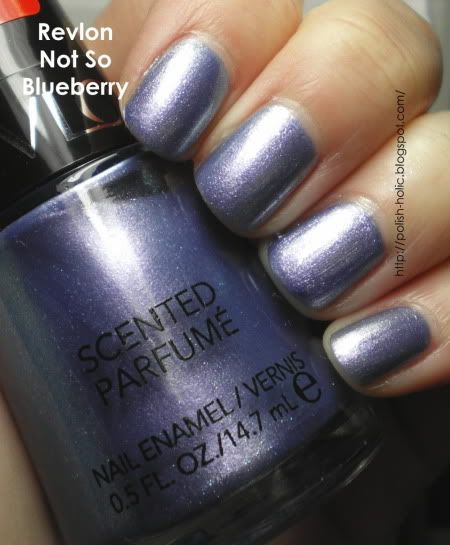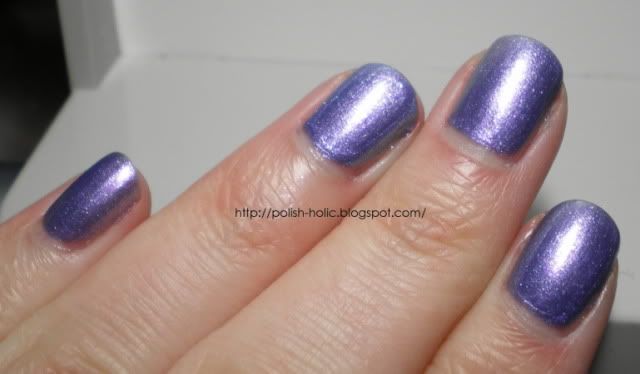 Two coats with topcoat. Really good application. I was surprised how thin the brush was, but it was easy to control and applied well.
Pic of the Moment:
Not much else to share for today. So... Have some cute foxie. I think the colouring in this picture matches the nail polish.