This was what I wore on my Birthday. This is the Canmake glitter again over top of
Sally Hansen Jade
. Oh I love this glitter. So fun. I've totally got a case of lobster fingers going on here, but that was just because of the low light, I believe. The glitter pops ever so well out of direct light. *Sigh* So awesome. I like it so much I've worn it for two manicures now.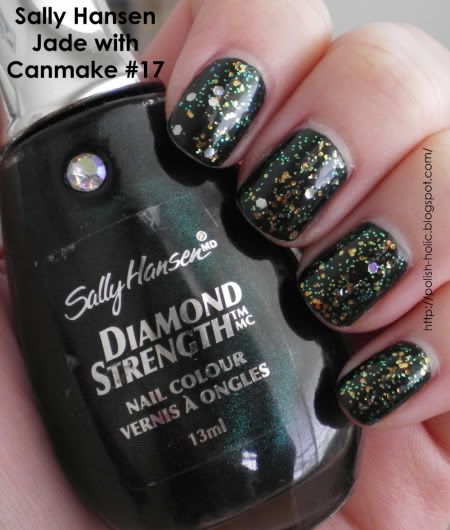 Two coats of Jade, one coat of glitter, and one coat of topcoat. No issues with any application.
Pic of the Moment:
Oh the cuuuuuute. I must share.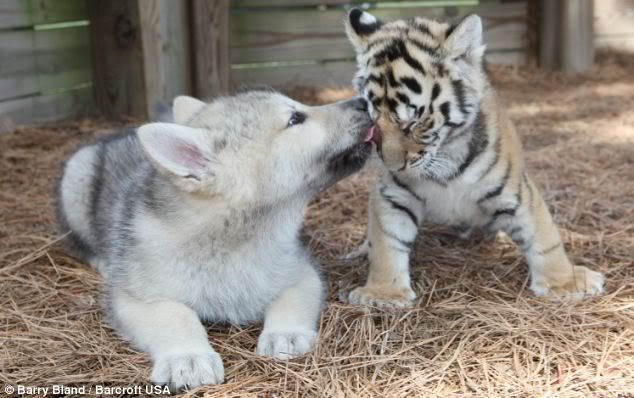 You can read the article about these two and see more pictures by clicking the picture.