Hello gorgeous raspberry red creme. Early in my nail polish obsession, I wanted this polish but couldn't justify the price. I found it sometime early this year, if I can remember correctly, for not too bad a price and picked it up. So happy I did, long time lemming fulfilled! Don't you love those?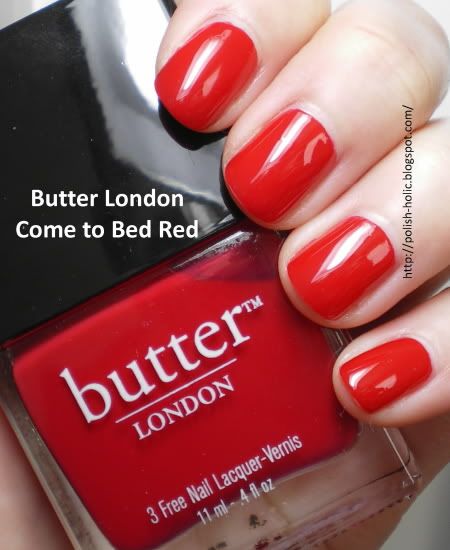 Two coats with topcoat. Went on smooth with nothing to note in terms of application.
Noms of the Moment:
As some of you may know, I love to bake. Mostly I stick to cookies. But every once in a while I'll branch out.
Coconut Cupcakes
. Some with shredded coconut on top and some without. I was super happy with how these turned out. I actually don't really like coconut myself, but I must admit, these were good.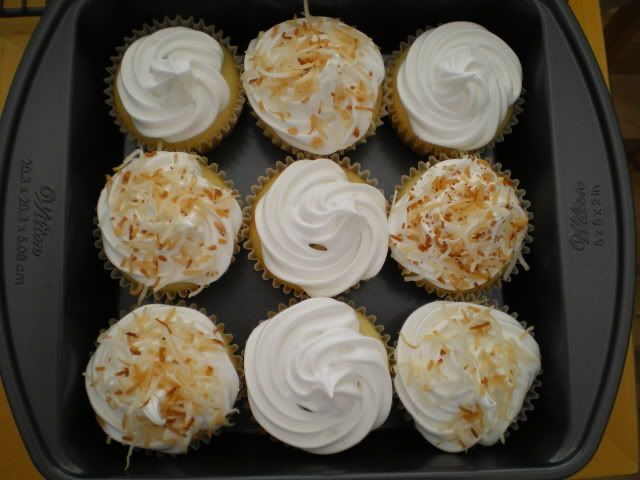 Bacon Quiche
. These were so unbelievably good. I mean how can you go wrong with eggs and bacon? And so super easy. Mine don't look very good, though. I swear, tasted way better than they looked.