Hello neon green! Whoo! This is what you wear to get noticed. I totally picked this colour because it was the last week of my contract and I wanted to leave an impression. Also, one of my coworkers is very conservative when it comes to nail colour and I just wanted to kinda rub something ridiculously obnoxious in her face. Hahaha. I'm a brat. But this colour is so fun. Hello summer!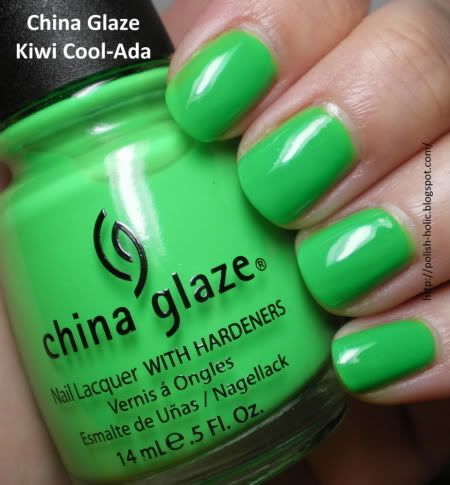 Three thick coats with topcoat. Coverage is not bad. Still spotty though. Neons never seem to apply very well. And as a neon, it also dries matte, so have that topcoat handy.
Pic of the Moment:
Have a blurry cupcake pic! And check out the army of cupcakes in the background. This is a crummy cell phone pic. Sorry homies.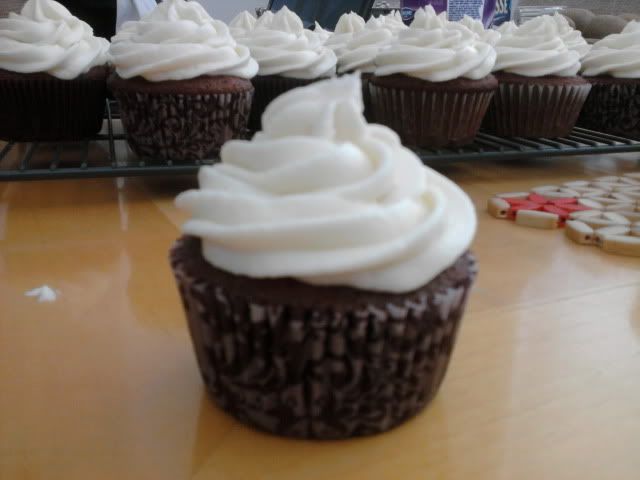 Chocolate cupcakes with cream cheese frosting.