Oh, you guys are in for a very very long post. Hahaha.
This is
terry
's pick. Love Beverly Hills is a classic blue based red with gold shimmer. My collection has so many of these reds, but I love them so. Fantastic wa-
bam
colour.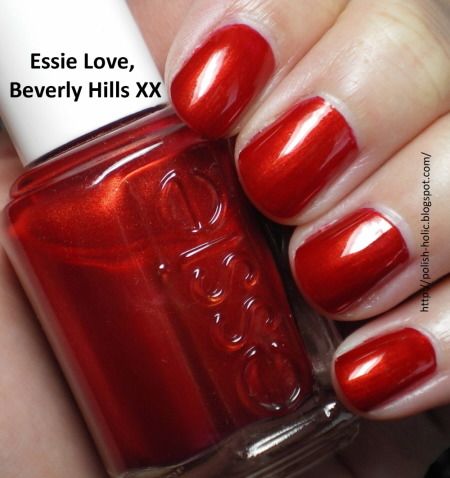 Two coats. Applied like a dream. Well pigmented.
Now let me get rambly. I want to actually tell you guys the origin of the "of the Moment" series. When I first started this blog, I swore to myself that it would focus on nail polish and nothing else. Each and every post would have nail polish content no matter what. This is why I haven't done reviews of other random products. This blog is called
Nail Polish Adventures
after all. This was what I was passionate about, and this was why you guys were here. But as I invested more time and effort into NPA, I wanted to share more with you guys. You started to feel like family and this blog had become my own unique outlet to the rest of the world. This is why I created the "of the Moment" series at the end of each post. It was a place to share random little things that caught my fancy, pictures, stories, and anything I thought you guys might be interested in.
Random Review of the Moment:
So I thought I would add random reviews of non-nail polish products. There are some products in my life that I just sort of love and would love to tell you about. I probably won't do this often, but hopefully, you guys will find this interesting.
Onto the review. There's probably one other beauty product that I can't get enough of. Lip balm. I know, weird. I don't wear any makeup, at all. But I love getting lip balm. I don't even know if you can call it a beauty product. Hahaha. Let me share my three favourites with you in no particular order.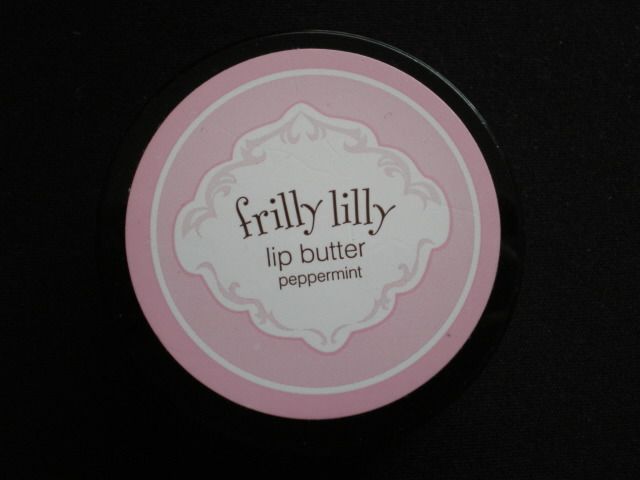 Frilly Lilly Peppermint Lip Butter
. I first mentioned this stuff back in
October of last year
. I didn't talk much about the lip butter though. Recently I developed a rash on my lips and they started peeling like nuts. I've got incredibly sensitive skin that will randomly react to things. Yeah, totally sucks and gross. But anyway, the 99 cent stick lip balm I was using didn't do anything to sooth my poor lips. So I pulled out my trusty Frilly Lilly Peppermint Lip Butter. I love this stuff because it's super hydrating and protective without a waxy build-up. It just slides on and is really soothing on chapped lips. I'm also a huge sucker for minty things. The only thing I hate about it is the fact that it comes in a little pot and I'm forced to dip my fingers in it to put it on my lips. This is why this stays home when I can wash my hands before I use it. If they could put this in a stick form, I'd be all over it like white on rice. I put it on every morning and every night before bed. Another thing about this lip butter is that it will really harden in cooler temperatures and melt in the heat of summer. Even though it stays home where the temperature is mostly regulated. Probably because it's all just natural oils and waxes. Bonus is that this is a local Calgary brand. (Ingredients: Sunflower oil, beeswax, carnuba wax, olive oil, avocado oil, kokum butter, jojoba oil, flavour)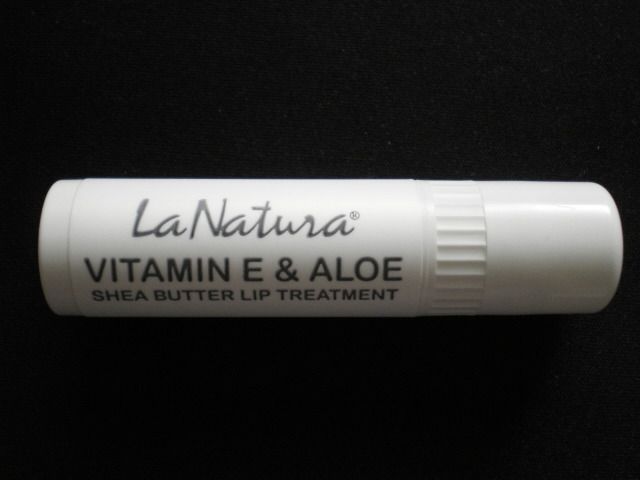 LaNatura Vitamin E & Aloe Shea Butter Lip Balm
. This is probably tops in my lip balm arsenal. I only recently bought this from skinbotanica.com, who is one of my sponsors, and I love it. I would definitely get this again and multiple ones as backups and for each and every purse. When you look at it, you'd think it'd be waxy, but when you put it on your lips, it just slides on and melts into oils that just absorb into your lips leaving them feeling nice and soft. This is also the lip balm that sits in my purse and goes everywhere with me because it comes in stick form so even if my hands are dirty, I can still use it without getting all germaphobe. This lip balm also comes in a bunch of different flavours, but I opted for the one that has just about no scent. I think next time, I'll give the other flavours a try. Bonus is that this is nice and wide so that I can cover my lips in a couple quick swipes. (Ingredients: Vitamin E, Aloe Vera Oil, Organically Grown Shea Butter Fruit, Beeswax, Sesame Seed Oil, Borage Oil, Macadamia Nut Oil, Avocado Oil, Wheat Germ Oil, Grape Seed Oil, Vitamin C)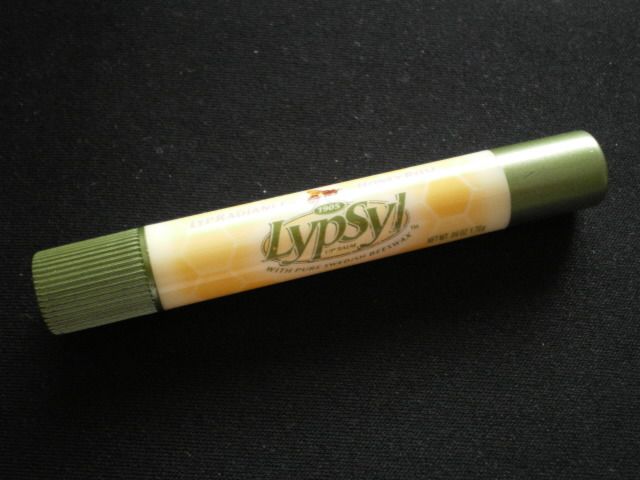 LypSyl Honey rose Lip Balm
. I didn't link to any place online for this one because I totally got it at the dollar store. If you do a search, I'm sure you can find a place to get it. But I got it for $1.25 CAD. I don't even remember what the dollar store was called. But it was an awesome purchase. Super moisturizing with some shimmer. This is about as close as I'll get to wearing lip gloss. I kicked the gloss habit a while ago and haven't gone back. I couldn't stand the sticky feeling. With this lip balm, I can get the shiny look without the gooey all over my lips feeling. It also smells like pink lemonade. (Ingredients: Mideral oil, petrolatum, paraffin, hydrogenated coconut oil, ceresin, beeswax, flavor, organic shea butter, vitamin E acetate, Vitamin A Palmitate, titanium dioxide, silica, mica, tin oxide, calcium aluminum borosilicate)
Hope you guys found these reviews useful. Let me know what you think!