Well hello gorgeous cherry red shimmer. You think I'm hot, well I think you're even hotter. *Wink*
That's right, I just totally flirted with my nail polish. Lol. I like. I likey very much. Especially the glowy-in-the-centre-dark-at-the-edges-ness.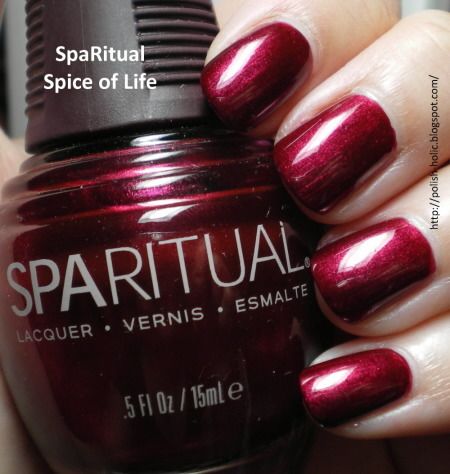 Two coats with topcoat. Very well pigmented. Went on awesome and smooth. No application issues at all.
Pic of the Moment:
My friend came back from his trip to Guatemala with these. Greatest and worst thing to find in your purse after you get back from the washroom. They're BBQ flavoured and
everything
. I did not eat them nor do I plan to. Lol.